Heating Oil
Berico and Gateco are providers of residential and commercial heating oil in Greensboro, Burlington, Eden, and the surrounding area. Running out of heating oil on a cold winter day is not only inconvenient, but a rather urgent matter. Berico understands this and makes emergency heating fuel deliveries 24 hours a day, 7 days a week, and 365 days a year. And when you sign up for auto deliveries, you never have to worry about running out of oil because we time refills accurately. Enjoy the peace of mind that comes from knowing that Berico is taking care of your comfort.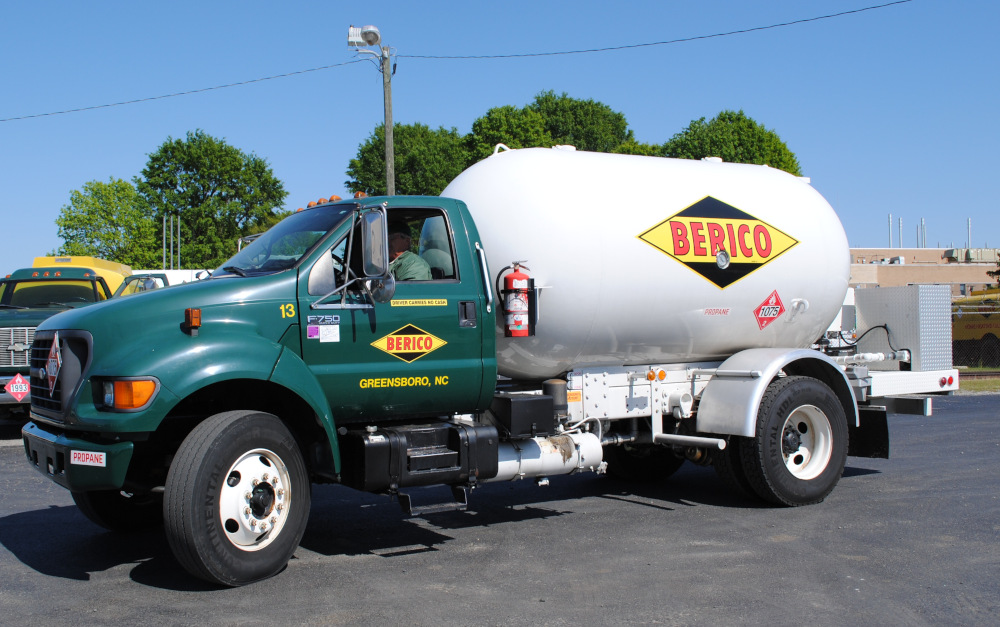 Heating oil is a safe, clean, affordable way to heat your home or place of business. Oil heat provides a cozy warmth that resonates throughout your home on even the coldest of winter days. Oil burns warm and generates a longer lasting heat, meaning your home will feel more comfortable throughout the cold season.
Choose Berico as your heating oil supplier and save
If you currently have a furnace that uses heating oil, you can save money by having your oil delivered by Berico or Gateco. Our prices are competitive and we offer additional ways to save on top of that. We have furnace maintenance plans that offer a discount when combined with fuel delivery. We offer monthly payments options with credits for paying on time. The heating oil we provide is top quality and will not jell in low temperatures, meaning it heats your home more efficiently than other fuels. Your furnace will burn less oil, which saves you money in the long run.
Benefits of Heating Oil:
Efficient: With 140,000 British Thermal Units (BTU) per gallon, Heating Oil is the hottest burning fuel in the market today. With higher heating temperatures, your heating system will heat faster than other equipment (such as gas), thus reducing the amount of fuel you would burn comparatively. So on those days you need quick heat, oil heat will heat faster than waiting on your electrical heat pump.
Clean: Advances in today's oil burners has allowed most oil furnaces to compete with other heating equipment in being the cleanest burning source of heat. With the proper maintenance, such as annual tune-ups, modern oil systems produce nearly no soot. In fact one BTU of oil burns less pollutants then one BTU of natural gas, which is why oil heat does not have any clean air restrictions.
Safe: Unlike natural gas, oil cannot ignite until the temperature is 140 degrees or higher. Even if temperatures were to reach 140 degrees, before heating oil can be burned it must be turned into fine vapors and ignited. As for all equipment, we strongly recommend regularly scheduled maintenance to ensure maximum safety and operations of your heating equipment.
Budget Friendly: We want all of our customers to take advantage of our EZ-Pay option. Approved customers are able to split their bill into monthly installments making it easier to manage. Furthermore, those who pay on time each month will receive a $0.05 credit back to their account at the end of the season.
Our Advantage: Berico use only premium fuel oil with additives that prohibit jelling at low temperatures. All our fuel oil is efficient and clean burning. Furthermore, our service is performed by well trained professionals. Our objective is to bring you total heating and cooling comfort seven days a week.
Heating oil delivery from Berico is convenient and reliable
Don't get left in the cold when you run out of heating oil. When you set up automatic deliveries with Berico, you never have to worry about running out or remembering to call when you think your tank might be getting low. Your heating oil will be delivered on a schedule based on factors such as the average outdoor temperatures during each season, the size of your tank, and the size of your home. Berico offers complete oil tank service as well as furnace repair, maintenance, replacement, and installation. All of your heating needs can be met by just one company.
Call us today for any further questions regarding heating oil. It is our pleasure and responsibility to give you honest and proper feedback. (336)273-8663.
In The Know With Berico: Is There Water In Your Drain Pan?
In the Know with Berico: Keep Your Units Clear
In The Know With Berico: Check Your Attic Insulation
In The Know With Berico: Keep Drain Lines Unclogged And Free Of Obstruction