Secure Your Comfort with Unparalleled HVAC Services in Summerfield, NC
In the serene town of Summerfield, North Carolina, when the quest for exceptional residential HVAC services arises, one name stands above the rest – Berico. With nearly a century of unwavering expertise in the HVAC industry, we proudly take our place as the trusted maestros of heating and cooling systems. Our reputation shines with an impeccable A+ rating from the Better Business Bureau and an esteemed A-rated contractor status on Angie's List.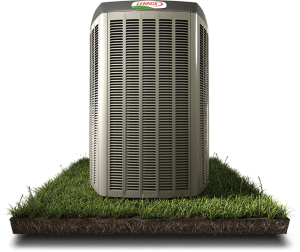 Step into a world of HVAC services that have been meticulously orchestrated to ensure year-round comfort for you and your treasured family in your Summerfield abode:
Heating and Air Conditioning: When the moment arrives to select the perfect Heating and Air Conditioning system for your Summerfield residence, our skilled team of technicians takes the spotlight. We are virtuosos in the seamless installation of an array of units, whether they harness electric or gas power, whether they nestle above or below ground. Boilers, heat pumps, air conditioning systems, solar units – our HVAC installation services are a symphony of versatility. Each new air conditioning system installation comes with a comforting warranty, a rigorous safety inspection, and the unwavering Berico guarantee – a serenade to peace of mind. This same degree of assurance extends to every heating or furnace installation we undertake.
HVAC Repair: In Summerfield, our seasoned Berico HVAC technicians stand poised and ready to address any repairs you may require. Armed with diagnostic prowess, they adeptly pinpoint the root cause and execute the necessary adjustments or repairs. Our 24/7 emergency services ensure your family remains enveloped in warmth during those unexpected heating or air conditioning hiccups. Moreover, we offer service plans and comprehensive warranties that encompass both labor and parts, including the enticing option for a 10-year labor warranty – a true testament to our commitment to cost management.
Preventative HVAC Maintenance: The essence of consistent HVAC maintenance cannot be overstated when safeguarding your heating and air conditioning system in Summerfield. What may initially appear as a minor concern can swiftly snowball into a major, wallet-draining issue. By proactively scheduling routine tune-ups for your HVAC system, you can ensure its seamless operation, extend its operational lifespan, mitigate repair costs, and create a cozier living environment for your cherished family. Our service plans come adorned with extra savings and Berico bonus bucks that can be artfully applied to an assortment of other services.
Free Energy Audits: At Berico, we passionately champion the notion that an energy-efficient home is the embodiment of health and well-being. In the heart of Summerfield, we graciously bestow FREE energy audits upon all our esteemed customers. Our seasoned experts embark on an illuminating journey of assessment, expertly gauging whether a new system is truly the need of the hour or if a mere repair or tweak would suffice. Let us empower you with insights, enabling you to make an informed decision that champions energy efficiency and the vitality of your Summerfield home.
Financing: Life often presents unexpected twists and turns, and to empower you in facing the financial curveballs with poise, we extend a selection of financing options. Summerfield patrons can select from an array of lenders, financing plans, and bespoke options tailor-made to harmonize with your unique financial circumstances. We pledge unwavering support, endeavoring to furnish flexible financing solutions that render you adept at navigating unforeseen emergencies with grace.
Berico is the North Star of reliability for all your comfort needs in your cherished Summerfield sanctuary. Our mantra, "Always Dependable," mirrors our unwavering commitment to deliver nothing short of the finest HVAC equipment available. We take immense pride in our offering of a comprehensive spectrum of products sourced from elite brands including American Standard, Lennox, Rheem, and Thermopride. Trust us to provide you with high-caliber products that intricately align with your specific needs and desires. Reach out to us today and embark on a journey to discover the Berico difference, enriching your home's comfort in uniquely personalized ways.