Elevate Your Comfort with McLeansville's Premier HVAC Services
Are you in pursuit of dependable and professional residential HVAC services in the charming town of McLeansville, North Carolina? Look no further than Berico. With nearly a century of expertise in the industry, we proudly stand as the trusted experts in heating and cooling systems. Our commitment to excellence shines through our remarkable A+ rating from the Better Business Bureau and our esteemed A-rated contractor status on Angie's List.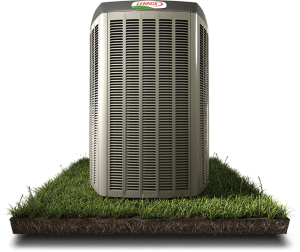 Explore a comprehensive array of HVAC services, meticulously crafted to ensure year-round comfort for you and your cherished family in your McLeansville abode:
Heating and Air Conditioning: When the time comes to select the perfect Heating and Air Conditioning system for your McLeansville dwelling, our adept team of technicians is here to assist you. We excel in the seamless installation of a diverse range of units, be they electric or gas-powered, and whether they reside above or below ground. Our HVAC installation services extend their embrace to boilers, heat pumps, air conditioning systems, solar units, and their affiliated equipment. Any new air conditioning system installation is accompanied by a reassuring warranty, a meticulous safety inspection, and the unwavering Berico guarantee, ensuring peace of mind. The same degree of assurance extends to any heating or furnace installation we undertake.
Preventative HVAC Maintenance: The essence of consistent HVAC maintenance cannot be overstated when safeguarding your heating and air conditioning system in McLeansville. What may initially appear as a minor concern can swiftly snowball into a major, wallet-draining issue. By proactively scheduling routine tune-ups for your HVAC system, you can ensure its seamless operation, extend its operational lifespan, mitigate repair costs, and foster a cozier living environment for your cherished family. Our service plans come adorned with extra savings and Berico bonus bucks that can be artfully applied to an assortment of other services.
HVAC Repair: In McLeansville, our seasoned Berico HVAC technicians are poised and ready to tackle any repairs that you might require. Armed with diagnostic prowess, they deftly identify the root cause and execute the necessary adjustments or repairs. Our 24/7 emergency services guarantee that your family remains cocooned in warmth during those unforeseen heating or air conditioning hiccups. Moreover, we extend service plans and comprehensive warranties that encompass both labor and parts, including the enticing option for a 10-year labor warranty – a true testament to our commitment to cost management.
Free Energy Audits: At Berico, we passionately champion the notion that an energy-efficient home is the very embodiment of health and well-being. In the heart of McLeansville, we graciously bestow FREE energy audits upon all our esteemed customers. Our seasoned experts embark on an illuminating journey of assessment, expertly gauging whether a new system is truly the need of the hour or if a mere repair or tweak would suffice. Let us empower you with insights, enabling you to make an informed decision that champions energy efficiency and the vitality of your McLeansville home.
Financing: Life often presents unexpected twists and turns, and to empower you in facing the financial curveballs with poise, we extend a selection of financing options. McLeansville patrons can select from an array of lenders, financing plans, and bespoke options tailor-made to harmonize with your unique financial circumstances. We pledge unwavering support, endeavoring to furnish flexible financing solutions that render you adept at navigating unforeseen emergencies with grace.
Berico is the beacon of reliability for all your comfort needs in your cherished McLeansville haven. Our mantra, "Always Dependable," mirrors our unwavering commitment to deliver nothing short of the finest HVAC equipment available. We take immense pride in our offering of a comprehensive spectrum of products sourced from elite brands including American Standard, Lennox, Rheem, and Thermopride. Trust us to provide you with high-caliber products that intricately align with your specific needs and desires. Reach out to us today and embark on a journey to discover the Berico difference, enriching your home's comfort in uniquely personalized ways.
McLeansville, NC: Where History, Community, and Recreation Converge
Nestled amidst the tranquil landscape of North Carolina's Piedmont region, McLeansville invites exploration as a destination that seamlessly marries its rich history, vibrant community, and abundant recreational opportunities. In this article, we'll delve into the unique facets that make McLeansville, NC, a hidden gem and uncover some of the intriguing points of interest that await visitors.
An Echo of the Past
Before embarking on an exploration of McLeansville's distinct charm, let's cast a glance at its historical roots. Founded in the early 19th century, this town is steeped in agrarian heritage and a sense of communal belonging. The McLeansville Historic District stands as a testament to bygone eras, with its well-preserved architecture and evocative ambiance. A leisurely stroll through this district offers a captivating journey through time, connecting visitors to the town's storied history.
Close-Knit Communities and Education Excellence
McLeansville is renowned for its tight-knit neighborhoods, exuding warmth and neighborly bonds. Families find solace in the town's secure and welcoming communities, fostering a true sense of belonging. The schools, including Sedalia Elementary School and Eastern Guilford Middle School, are pillars of education that ensure children receive a top-tier education, reinforcing McLeansville's identity as a community that values learning and growth.
Embracing Nature's Bounty
For those inclined toward outdoor adventures, McLeansville unfurls an array of parks and natural expanses. Hester Park, a local treasure, offers a serene haven for picnics, leisurely strolls, and joyful moments with loved ones. The park's lush greenery and tranquil pond provide an idyllic backdrop for cherished family moments.
Gibson Park, with its athletic fields and winding trails, caters to sports enthusiasts and nature lovers alike. Whether you're honing your skills on the field or simply reveling in the beauty of the outdoors, McLeansville's parks are your playground.
Honoring Agricultural Roots
McLeansville proudly celebrates its agricultural heritage, a legacy that defines the town's identity. Events like the Guilford County Agricultural Fair are testaments to this rich history. This family-friendly fair showcases agricultural exhibits, carnival delights, and live entertainment, offering an immersive experience for all generations to enjoy.
Community in Full Swing
McLeansville's vibrant community spirit comes to life through its calendar of festivals and gatherings. The McLeansville Founders Day Festival stands as a pinnacle of these celebrations. An annual tradition, it features live music, delectable treats from food vendors, and a spectrum of activities catering to all ages. It's a momentous occasion for family bonding and connecting with fellow residents.
Culinary Exploration
Exploring McLeansville's culinary landscape is a sensory adventure for residents and visitors alike. The town boasts diverse dining options, from quaint local eateries to welcoming family restaurants. Dining experiences here offer not just delicious fare but also a chance to savor the town's hospitality while crafting unforgettable memories.
In Conclusion: McLeansville, NC – Where All Elements Harmonize
McLeansville, NC, may be a hidden treasure on the map, but its allure is undeniable. Whether you're captivated by its history, eager to explore its natural beauty, or excited about partaking in community events, McLeansville offers an array of experiences waiting to be discovered. If you seek a place where history seamlessly blends with the vibrant spirit of community living, McLeansville stands as a testament to the timeless charm of small-town life in North Carolina.