HVAC Services Jamestown including AC Repair, Furnace Installation, and More
Are you in search of reliable and professional residential HVAC services in Jamestown, North Carolina? Look no further than Berico. With nearly a century of experience in the industry, we are the trusted experts in heating and cooling systems. Our track record includes an A+ rating from the Better Business Bureau, and we hold an A-rated contractor status on Angie's List.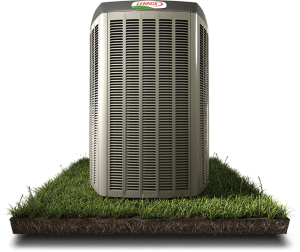 We offer a comprehensive range of HVAC services to ensure year-round comfort for you and your family in your Jamestown home. Our services encompass:
Heating and Air Conditioning: If you're seeking assistance in selecting the ideal Heating and Air Conditioning system for your Jamestown residence, our team of skilled technicians is here to assist you. We can seamlessly install various types of units, whether they run on electricity or gas, and whether they are situated above or below ground. Our HVAC installation services in Jamestown also cover boilers, heat pumps, air conditioning equipment, solar units, and related equipment. Rest assured that any new air conditioning system installation comes with a warranty, safety inspection, and the Berico guarantee. The same applies to any heating or furnace installation we undertake.
Preventative HVAC Maintenance: Regular HVAC maintenance is essential for preventing issues with your heating and air conditioning system in Jamestown. What might seem like a minor problem can quickly escalate into a more significant and costly one. By scheduling routine tune-ups for your HVAC system, you can ensure its smooth operation, extend its lifespan, reduce repair expenses, and create a more comfortable living environment for your family. For added savings and Berico bonus bucks that can be used for other services, we offer service plans that include preventative maintenance tune-ups.
HVAC Repair: Our expert Berico HVAC technicians are ready to address any repairs you might need in Jamestown. They will diagnose the issue and perform the necessary adjustments or repairs. We provide 24/7 emergency services to ensure your Jamestown family is never left without heating or air conditioning. Additionally, we offer service plans and extended warranties covering both labor and parts, including the option for a 10-year labor warranty, to help you manage costs.
Free Energy Audits: Berico strongly believes that an energy-efficient home is a healthy home. That's why we offer FREE energy audits to all our Jamestown customers. Our experts will conduct a thorough assessment to determine whether a new system is necessary or if a simple repair or adjustment will suffice. Let us assist you in making an informed decision to ensure that your home in Jamestown is energy-efficient and healthy.
Financing: We understand that emergencies can arise unexpectedly. To help you manage unforeseen expenses, we provide financing options. Our customers in Jamestown can choose from various lenders, financing plans, and options tailored to their individual needs. We are committed to offering flexible financing solutions that enable you to handle emergency situations with ease.
Berico is your trusted source for everything you need to keep your family comfortable in your Jamestown home. Our motto, "Always Dependable," reflects our commitment to providing you with only the finest HVAC equipment in the industry. We take pride in offering an extensive range of products from top brands such as American Standard, Lennox, Rheem, and Thermopride. You can trust us to deliver high-quality products that meet your specific requirements.
Jamestown, NC: A Family-Friendly Gem of the Tar Heel State
Nestled in the heart of North Carolina's Piedmont region lies the charming town of Jamestown. With its rich history, picturesque landscapes, and a warm sense of community, Jamestown has earned its reputation as a family-friendly haven. In this article, we'll explore what makes Jamestown, NC, a delightful destination for families and uncover some of the points of interest that await visitors.
A Brief Glimpse into Jamestown's History
Before delving into the family-friendly aspects of Jamestown, it's essential to acknowledge its historical significance. Established in 1816, Jamestown has deep roots that harken back to the early days of our nation. It was named in honor of James Mendenhall, a Quaker settler who played a pivotal role in the town's development.
The town's historical legacy is preserved through landmarks such as the Mendenhall Homeplace, a historic farmstead that offers a glimpse into life in the 19th century. Visiting this site provides an educational opportunity for families to step back in time and learn about the town's heritage.
Family-Friendly Neighborhoods and Schools
One of the standout features of Jamestown is its family-friendly neighborhoods. The town is known for its safe and welcoming atmosphere, making it an ideal place for families to put down roots. The excellent schools in the area, including Jamestown Elementary School, provide a top-notch education for children, further cementing Jamestown's reputation as a family-centric community.
Parks and Recreation
Jamestown takes pride in its dedication to outdoor activities and green spaces. The town boasts several parks that offer a variety of recreational opportunities for families. Gibson Park, nestled along the scenic shores of Lake Louise, is a popular spot for picnics, fishing, and leisurely walks. The picturesque scenery provides a serene backdrop for quality family time.
In addition to Gibson Park, Wrenn Miller Park and the Jamestown Park Golf Course provide ample opportunities for outdoor fun. Whether you're interested in a relaxing day at the park or a round of golf with the family, Jamestown has something to offer.
Jamestown Park and Marina
For families who appreciate water-based activities, Jamestown Park and Marina is a must-visit destination. This sprawling park features a beautiful marina where you can rent kayaks, paddleboards, and boats to explore the serene waters of the lake. It's an excellent opportunity for family bonding while taking in the natural beauty that surrounds Jamestown.
Historical Sites and Museums
While Jamestown's historical roots are evident throughout the town, there are also dedicated historical sites and museums for those eager to learn more about the past. The High Point Museum, located nearby, is an engaging destination for both children and adults. It offers interactive exhibits and educational programs that transport visitors back in time to experience life in the 18th and 19th centuries.
Festivals and Community Events
Jamestown's vibrant sense of community is showcased through its numerous festivals and events held throughout the year. The Jamestown Jamboree, a popular annual event, features live music, food vendors, and family-friendly activities. It's a fantastic opportunity to connect with neighbors and immerse yourself in the town's welcoming spirit.
Dining and Local Cuisine
Exploring the culinary scene in Jamestown is another delight for families. The town offers a range of dining options, from charming local eateries to family-friendly restaurants. Enjoying a meal together is an excellent way to unwind and savor the town's hospitality.
Jamestown, NC – A Family-Friendly Oasis
Jamestown, NC, is a hidden gem in the Tar Heel State, brimming with family-friendly attractions and a warm, welcoming community. Whether you're interested in exploring its rich history, enjoying outdoor adventures, or attending community events, Jamestown offers a diverse range of experiences for families to treasure. If you're searching for a place where family values and community spirit thrive, Jamestown stands as a testament to the enduring charm of small-town America.