Unmatched HVAC Excellence in Reidsville, NC: Elevating Your Comfort
In the tranquil town of Reidsville, North Carolina, when the pursuit of exceptional residential HVAC services is on the agenda, there's one name that stands apart – Berico. With an unwavering legacy of a century in the HVAC industry, we proudly claim our position as the trusted virtuosos of heating and cooling systems. Our reputation gleams with the brilliance of an A+ rating from the Better Business Bureau and the esteemed A-rated contractor status on Angie's List.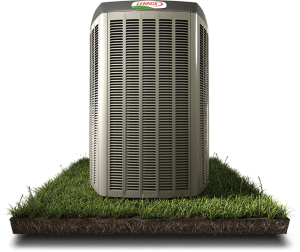 A Symphony of HVAC Services for Year-round Comfort
Step into a realm of HVAC services meticulously orchestrated to ensure perpetual comfort for you and your cherished family in your Reidsville haven:
Heating and Air Conditioning: When the moment arises to choose the ideal Heating and Air Conditioning system for your Reidsville dwelling, our expert team of technicians takes center stage. We are virtuosos in the seamless installation of an array of units, whether they harness electric or gas power, above or below ground. Boilers, heat pumps, air conditioning systems, solar units – our HVAC installation services embody a symphony of versatility. Each new air conditioning system installation arrives with the assurance of a warranty, a thorough safety inspection, and the unwavering Berico guarantee – a serenade to tranquility. This same assurance extends to every heating or furnace installation we undertake.
HVAC Repair: In Reidsville, our seasoned Berico HVAC technicians are poised and prepared to address any repairs you may require. Armed with diagnostic expertise, they adeptly discern the root cause and carry out the necessary adjustments or repairs. Our round-the-clock emergency services ensure your family remains enveloped in warmth during unforeseen heating or air conditioning hiccups. Furthermore, we present service plans and comprehensive warranties encompassing both labor and parts, including the enticing option for a 10-year labor warranty – a true testament to our commitment to cost management.
Preventative HVAC Maintenance: The significance of consistent HVAC maintenance cannot be overstated when safeguarding your heating and air conditioning system in Reidsville. What may initially seem minor can rapidly evolve into a major, budget-draining issue. By proactively scheduling routine tune-ups for your HVAC system, you ensure its seamless operation, prolong its operational lifespan, mitigate repair costs, and cultivate a cozier living environment for your beloved family. Our service plans come adorned with additional savings and Berico bonus bucks that can be artfully applied to a variety of other services.
Free Energy Audits: At Berico, we fervently advocate for the idea that an energy-efficient home is the embodiment of health and well-being. In the heart of Reidsville, we generously bestow FREE energy audits upon all our valued customers. Our seasoned experts embark on an enlightening journey of assessment, expertly gauging whether a new system is genuinely necessary or if a simple repair or tweak would suffice. Let us empower you with insights, enabling you to make an informed decision championing energy efficiency and the vitality of your Reidsville home.
Financing: Life often presents unexpected twists and turns, and to empower you in facing financial curveballs with grace, we extend an array of financing options. Reidsville patrons can select from a diverse range of lenders, financing plans, and tailor-made options harmonizing with your unique financial circumstances. We pledge unwavering support, striving to provide flexible financing solutions rendering you adept at navigating unforeseen emergencies.
Berico serves as the North Star of reliability for all your comfort needs in your beloved Reidsville sanctuary. Our mantra, "Always Dependable," mirrors our unwavering commitment to deliver nothing less than the finest HVAC equipment available. We take immense pride in offering a comprehensive array of products sourced from elite brands such as American Standard, Lennox, Rheem, and Thermopride. Trust us to provide you with high-caliber products aligned with your specific needs. Reach out to us today and embark on a journey to discover the Berico difference, enriching your home's comfort in uniquely personalized ways. Your oasis of comfort in Reidsville awaits.