HVAC Services High Point including AC Repair, Furnace Installation and More
Are you looking for reliable and professional residential HVAC services in High Point, North Carolina? Look no further than Berico. With almost 100 years of experience in the industry, we're the trusted experts in heating and cooling systems. We've earned an A+ rating from the Better Business Bureau and are an A-rated contractor on Angie's List.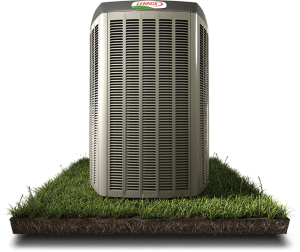 We offer a range of HVAC services to allow you and your loved ones to stay comfortable year round in your home. These services include:
Heating and Air Conditioning – If you're looking for assistance in selecting the ideal Heating and Air Conditioning system for your High Point home, our skilled team of technicians is here to help. We can effortlessly install any type of unit, whether it's electric or gas, and regardless of whether it's situated above or below ground. Our High Point HVAC installation services also extend to boilers, heat pumps, air conditioning equipment, solar units, and other related equipment. For all new air conditioning system installations, you can rest assured that it comes with a warranty, safety inspection, and the Berico guarantee. The same goes for any heating or furnace installation that we provide.
Preventative HVAC Maintenance – Making sure that regular HVAC maintenance is conducted on your High Point heating and air conditioning system is crucial for preventing problems. A seemingly minor issue can rapidly snowball into a bigger, more expensive problem. By scheduling regular tune-ups for your HVAC system, you can keep your equipment running smoothly, extend its lifespan, lower repair costs, and achieve a more comfortable living environment for you and your loved ones. For additional savings and Berico bonus bucks that can be applied to other services, we offer service plans that include a preventative maintenance tune-up.
HVAC Repair – Our expert Berico HVAC technicians are at your service for any repairs you may require. They will diagnose the issue and make the necessary adjustments or repairs. We offer emergency services 24/7 to ensure that your High Point family is never left without heating or air conditioning. In addition, we provide service plans and extended warranties for both labor and parts, including the option for a 10-year labor warranty, to help you manage costs.
Free Energy Audits – At Berico, we strongly believe that an energy-efficient home is a healthy home. That's why we offer FREE energy audits to all our customers. Our experts will carry out an in-depth assessment to determine if a new system is the best fit for you, or if a simple repair or adjustment would suffice. Let us help you make an informed decision to ensure that your home is energy-efficient and healthy.
Financing – We recognize that emergencies can occur at any time, and to help you manage unexpected expenses, we offer financing options. Our customers can choose from a range of lenders, financing plans, and options that suit their individual needs. We are committed to providing you with flexible financing solutions that help you navigate emergency situations with ease.
Berico is your go-to source for everything required to keep you and your loved ones comfortable in your High Point home. Our motto, "Always Dependable," reflects our commitment to providing you with only the finest equipment in the HVAC industry. We are proud to offer an extensive range of products from leading brands such as American Standard, Lennox, Rheem, and Thermopride. Rest assured that you can count on us to deliver high-quality products that meet your specific requirements.
High Point, North Carolina, is a city with a rich history and a bright future. Located in the heart of the Piedmont Triad region, High Point is home to more than 114,000 people and is known for its thriving economy, vibrant arts scene, and welcoming community. As a leading provider of HVAC and propane delivery services in the area, we are proud to have been helping High Point residences stay healthy, comfortable and safe in their homes for nearly a century.
High Point History and Culture – High Point was founded in the mid-19th century and quickly became known as a center of furniture manufacturing. Today, the city is still home to many furniture makers and designers, and hosts the High Point Market, the world's largest home furnishings trade show, twice a year. This event draws thousands and thousands of visitors from around the world and is a major economic driver for the region.
In addition to furniture, High Point has a rich history in textiles, tobacco, and transportation. The city is home to several museums and historic sites, including the High Point Museum, which features exhibits on the city's history, and the John Coltrane Childhood Home, which honors the jazz legend's early years in High Point.
Arts and Entertainment – High Point is a city that celebrates the arts, with a thriving art scene that includes galleries, theaters, and music venues. The High Point Theatre is a beautiful historic venue that hosts a variety of performances, including music, theater, and dance. The theater is also home to the High Point Community Theatre, which produces several plays and musicals each year.
For art lovers, the High Point Arts Council operates the Centennial Station Arts Center, which hosts art exhibits and classes throughout the year. The city is also home to several public art installations, including the "Home Sweet Home" sculpture by artist Thomas Sayre, which is located in the heart of downtown.
Outdoor Recreation – High Point is a city that encourages outdoor activity, with several parks and trails for residents and visitors to enjoy. The Piedmont Environmental Center is a 376-acre nature preserve that features trails, gardens, and educational programs. The park is a popular destination for hiking, birdwatching, and nature photography.
For those who enjoy water sports, High Point City Lake Park is a 340-acre park that features a 540-acre lake for fishing, boating, and swimming. The park also has picnic areas, playgrounds, and hiking trails.
Economy and Business – High Point is a city with a diverse economy and a business-friendly environment. In addition to furniture manufacturing, the city is home to companies in industries such as healthcare, aviation, and logistics. High Point University, a private liberal arts college, is also a major employer in the area.
The city has several business districts, including the downtown area and the International Home Furnishings Center. The city's location at the intersection of several major highways and its proximity to the Piedmont Triad International Airport make it an attractive location for businesses.
Berico Services More than Heating Oil Delivery and HVAC – In addition to HVAC and Heating Oil delivery, we are proud to serve the residents and businesses of High Point with other services including Propane delivery, Motor Oil and Lubricant delivery and Fleet fueling.