Premuim Plan
The Premium Plan is designed to ensure you are getting the maximum life and efficiency out of your heating and cooling equipment by including tune-ups in the price of the plan. Additionally, you will receive the following money-saving benefits:
Annual tune-up(s) for Heating and Cooling unit(s) are included in this plan
20% off all daytime repairs
20% off daytime diagnostic fees
20% off all after hours repairs and diagnostic fees
$50 Bonus Bucks with each renewal*
Priority Service
12-month auto-renewing coverage, similar to insurance
Priority Plus Plan *NEW*
This plan is designed to give you flexibility on how often you schedule your tune-ups, yet allow you to keep other benefits. Instead of including the tune-up in the plan, tune-ups would be billed separately at a discounted rate. Meanwhile, you are eligible for great savings on repairs, diagnostic services, and tune-ups. The price of this plan covers your entire home up to 3 systems.
20% off all daytime repairs
20% off daytime diagnostic fees
20% off all after hours repairs and diagnostic fees
$50 Bonus Bucks with each renewal*
Priority Service
12-month auto-renewing coverage, similar to insurance

Price per Year
Price per Month
AC Tune-up
Heating Tune-up
20% Off Diagnostic
20% Off Repairs
20% Off Afterhours Diagnostic
20% Off Afterhours Repairs
Priority Service
Bonus Bucks at Renewal
Each Additional System Price
PremiumPlan

$239
$20.75
Included*
Included*
Yes
Yes
Yes
Yes
Yes
$50/system
$150
Priority Plus Plan

$79
$4.92
$75
$75
Yes
Yes
Yes
Yes
Yes
$50/household
Included**
No Plan

$0
$0
$99
$99
No
No
No
No
No
No
$199
Schedule anytime in 12 Mo. Period Comparison Chart
**Priority Plus benefits covers entire home up to 3 systems
Earn "Bonus Bucks" – For each consecutive year that you renew your Comfort & Protection Plan you will receive loyalty credits that can be used toward new equipment.
You may allocate your Bonus Bucks for the following list of equipment up to the specified dollar amount.
Oil Boiler

Oil & Propane Furnace
Dual Fuel System
Natural Gas Furnace
Generator
Central A/C System
Heat Pump
Oil Tank
$500

$500
$500
$250
$300
$300
$400
$300
TUNE-UPS ARE INCLUDED IN PREMIUM PLAN
Heating precision tune-up
Check for carbon monoxide risks
Check and adjust all safety controls
Replace customer supplied air filter **
Check for leaks
Check and adjust thermostat
Clean pilot assembly
Clean burner and controls
Adjust burner for maximum efficiency
Inspect and clean heat exchanger
Lubricate motors and all moving parts
Check voltage to all equipment
Check connections and wiring
Check complete furnace cycle
Inspect blower assembly
Check temperature rise
Inspect for worn bearings
Check fan control
Check gas pressure at gas valve
Inspect and clean flue pipe and draft diverter
Perform system evaluation
Inform customer of tune-up results
Courtesy check AC System
Oil Heat
Replace nozzle and fuel filter as needed
Inspect electrodes and nozzle assembly
Test functionality of oil pump and strainer
Boilers
Check valves
Drain expansion tank
Check for leaks
Order filters at
filterfetch.com
.
Free shipping & Berico pricing
with code:
C4Q2
COOLING PRECISION TUNE-UP
Check and adjust all safety controls
Check operating pressures and temperatures
Replace customer supplied air filter**
Check and adjust thermostat
Test temperature drop/rise between return and supply
Lubricate motors, bearings, and all moving parts
Check voltage and amperage to all motors
Check connections and wiring
Check compressor contactor
Inspect blower assembly
Adjust blower speed if necessary
Inspect for worn bearings
Clear outside condenser of debris
Check & flush condensate drain line
Refrigerant leak check all coils
Inspect start capacitor and relay
Perform system valuation
Inform customer of tune-up results
Courtesy heating system check
Clean and dust logs
Check logs for damage/cracks
Clean main burner
Clean pilot
Clean oxygen depletion sensor
Check/clean decorative fillers (Embers, Sand, etc)
Check gas line for leaks
Check for proper gas pressure
Check remote and transmitter operation
Check, clean, adjust glass doors
Check locking bracket on damper
Check for safety risks (i.e. Soot, CO)
Check propane tank condition (if applicable)
Ensure proper operation & setting
Inform customer of tune-up results
*Various applications may not require all checkpoints
** Please note: Due to the many various sizes of air filters, Berico cannot guarantee to stock all sizes at the time of tune-up. We are happy to replace customer-supplied air filters.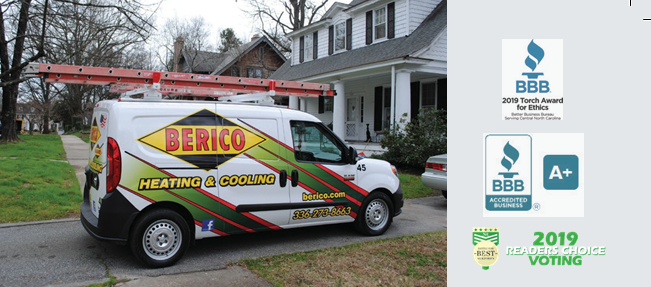 HOW COMFORT
&

PROTECTION SERVICE PLANS HELP
How does a Comfort & Protection Plan help me save money?
20% off of all repairs and diagnostics
No after-hours charges on repairs
Bonus Bucks
Priority service
Do I have to enroll each year?
Our plans automatically renew each year to ensure your coverage does not lapse. This also allows us to send reminders when your tune-up is due.
Why do I need an annual tune-up?
As heating and cooling equipment ages, if it is not tuned it loses efficiency, which in turn increases your energy or fuel bill. Furthermore, to uphold the warranty on new systems, an annual tune-up is often required.
What are Bonus Bucks?
Bonus Bucks are loyalty credits that are earned each consecutive year you enroll in a Comfort & Protection Plan. Bonus Bucks can be used when you need any of the new equipment listed within this brochure. It is our way of thanking our customers for their loyalty. (See enclosed chart.)
What happens if I'm on an agreement and I end up needing a new system?
While annual tune-ups prolong the life of your heating and cooling systems, it is true that replacing aged equipment can save you more money in energy costs and repairs. If one of our specialists recommends a new heating or cooling system, you will be able to contribute your Bonus Bucks toward the system.
BEST IN SERVICE, BEST VALUE IN TOWN!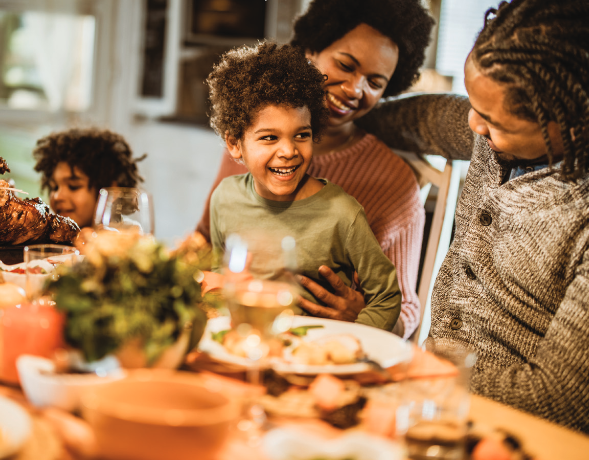 DOWNLOAD OUR BERICO MOBILE APP TODAY
Available at the Apple App Store or Google Play.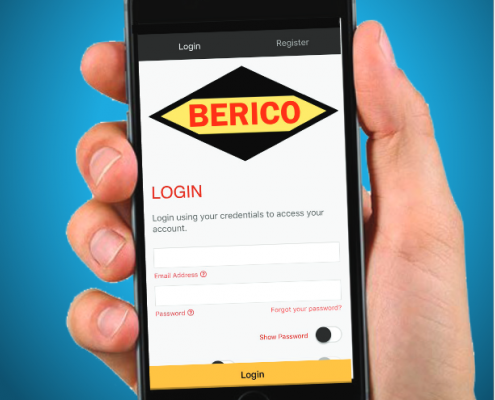 Both our Premium Comfort Plan and Priority Plus Plan include a 20% discount on diagnostic and repair charges. The Premium Comfort & Protection Plan also includes annual tune-ups.
Service plans are in effect for 12 months and are auto- renewing each year thereafter at prevailing We will indicate our acceptance of a service plan by issuance of an invoice. Client reserves the right to cancel any agreement upon the annual renewal date by notifying us prior to the renewal date.
Annual precision tune-ups may be scheduled at any time during the service plan year. Through a regular program of reminders and follow-up phone calls, we will make every attempt to schedule the tune-up; however, this responsibility is shared with the client who must make an effort to schedule their tune-up.
Service plans are transferrable to new owner or renters at transfer of property's ownership or tenancy or may be voided at request, but no amount is refundable.
Our responsibility under a service plan will automatically cease if service or any parts or equipment, including fuel if applicable, covered by the plan is purchased from another source or if a client's account is past due.
Priority Service is defined as scheduling ahead of non- agreement clients. Most calls are answered within 24 hours. However, longer response periods can be encountered during peak We make no guarantee of any specific response time.
To help hold down the price of our plans by eliminating unnecessary service calls, our clients are expected to make sure the thermostat or humidistat is properly set and check all switches including circuit breakers or Clients are also expected to monitor the condition of all filters (heating, cooling, humidifier, air cleaner, etc.).
Parts and labor not covered by service plan will be billed at prevailing rates.
The plans do not cover non-maintenance work or acts of God such as: work required because of fire, lightning, explosion, flood, theft freezing or breaking of pipes, sabotage, or shortage of electrical, gas or water supply, electrical work beyond the units, cleaning of ducts, painting, moving of equipment or correction of installation design deficiencies, expense caused by improper operation, negligence or misuse of the equipment or damage from any cause that is external or that does not arise solely and directly out of the operation of this equipment. If you request such service, it will be charged at prevailing rates.
We reserve the right to cancel any agreement without notice and refund the unused portion of the agreement.
We will endeavor to render prompt and efficient service, but it is expressly agreed that we shall in no event be liable for damage of loss caused by delay or any loss arising out of the performance of this agreement.
The obligation to furnish replacement parts is subject to availability through normal supply sources. We shall not be liable for failure or delay to provide the service if failure or delay results from availability of parts, the supply of fuel or for any reason beyond our control.
The Loyalty Reward Bonus Bucks equipment replacement program gives each client with any Service Plan a credit for each consecutive year that a plan is in place toward the purchase of a replacement furnace, heat pump, oil boiler, central A/C system, oil burner or oil tank up to up to the amount specified in the equipment chart. It cannot be used for repairs, installation of accessories or any other purchases to pay any outstanding balance to us. All Bonus Bucks reward credits are eliminated if client cancels their service plan.
The Loyalty Reward Bonus Buck allowance is not transferrable and cannot be paid in any form in lieu of purchase.
The equipment being replaced must have been covered under a current service plan with us.
We shall not be liable for clients failure to use ordinary care in equipment operations, including but not limited to: failure to keep adequate water in boiler, fuel in tank (if applicable), failure to turn on emergency switch, thrown circuit breakers, filter changes or any other cause unrelated to normal operation.
Our Gold Plan is offered to those existing customers who are approved and would like to renew the Gold Plan. The Gold Plan is no longer applicable for units that are not already covered. Our Gold Plan covers labor and listed parts when you have a problem with your covered equipment, plus an annual precision tune-up.
Replacement of the entire unit or the following repairs are not covered under the Gold Plan: refrigerant, compressors, heat exchangers, refrigerant recovery, air filters, condenser coils, evaporator coils, duct systems, radiators, registers and grills, heating system piping, electrical service from breaker to unit, gas and domestic water lines to unit.
Component upgrades and major repairs items such as, but not limited to, the following are not eligible for discount: Indoor Air Quality devices, Specialty Filters, Air Filters, UV Lights Duct Work, Acts of God Repairs, and work involving the components listed in the HVAC equipment manual.
These agreements cover residential units. Commercial quotes are available upon request.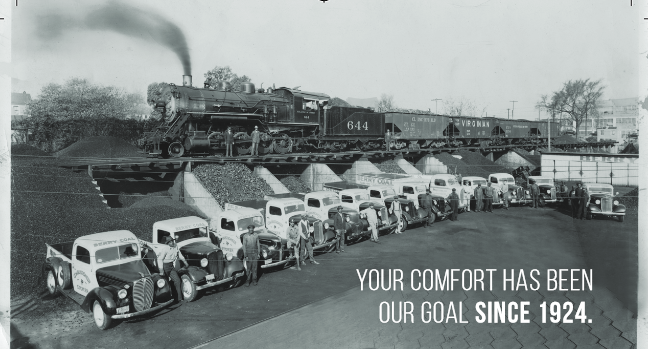 Berico has been providing residential heating fuels and HVAC service throughout The Triad since 1924.
Berico's strong HVAC – heating and air conditioning service department, services all types of equipment; from oil furnaces & boilers, to air conditioners, gas and LP furnaces, electric heat pumps, gas logs, generators, and more. The heating and air conditioning department is fully equipped to evaluate your home's efficiencies, ultimately to recommend proper repairs, service plans and/or new unit installs.
Call today for any HVAC needs.