Tom Berry,

CEO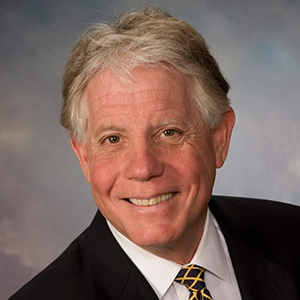 Tom is a 3rd Generation Berry family Partner. He obtained his bachelor's degree in business administration at the University of North Carolina and was Captain of the Swim Team. Tom began his career starting an Insulation Division at Berico in 1977. Eventually joining the partnership (with the late John W. Fuquay) in 1986. Tom has been instrumental in growing the company into a triad leader in propane delivery and motor oil/lubricant distribution as well as maintaining all fuel operations. Tom has continued the Berico tradition of being involved in the community, founding the Gift of Warmth campaign, serving as Chairman of GMA, a North Carolina Wildlife Commissioner appointed by the President of the NC Senate, and contributor to many other boards and associations. Tom is recipient of the NC Petroleum Associations top award, the Will Parker Award. He is married to Kim Berry and has three children Meredith (Ragsdale), Will, and Dylan.
Will Berry,

President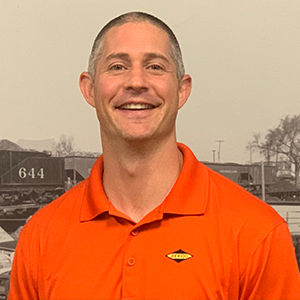 Will is a 4th generation Berry family Partner. He obtained his bachelor's degree at the University of North Carolina and an M.B.A. at Michigan State University. After spending 5 years in the Apartment Management and Development industry, he returned to Greensboro and joined Berico in 2011. In addition to overseeing Berico and Gateco's operations, he serves on various committees and boards such as NCPCM, NORA, Boy Scouts of America, Guilford County Workforce Development, Truist Local Advisory Board, GTCC HVAC Advisory Board. Will considers himself lucky to be a part of the Berico legacy and remains dedicated to building upon our "Always Dependable" motto. He believes that two things lead to a successful business 1. Happy Employees and 2. Happy customers. Personally Will is an avid outdoorsman who enjoys shooting his bow and big game hunting. He is happily married to his wife Elana, where they have one daughter, Piper.
Lenny Hall,

Vice President of Fuel Operations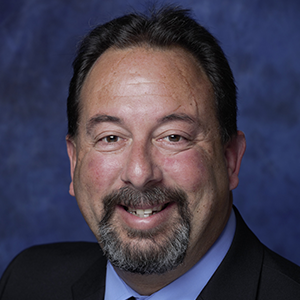 Lenny Hall, Vice President of Fuel Operations, is a graduate of Ferrum College. He has over 30 years of experience in the propane industry. Lenny has a passion for customer service combined with great technical skills. Lenny is dedicated to his 5 boys and wife and has strong ties to the community. In his spare time, he enjoys traveling and riding motorcycles.
Becky Cunningham,

General Manager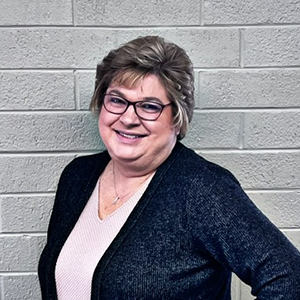 I'm Becky Dunnington, General Manager of Berico of Eden. Through 37 years of hard work and dedication, I have earned my way up the ranks of the company to this esteemed position. Beyond my professional achievements , I have a passion for cooking and take delight in preparing delicious meals for my family and friends. During my leisure time, I find solace in visiting the Eastern Shore of Virginia, where I can unwind and appreciate the serene beauty of the coastal region. Additionally, I share a love for classic cars with my husband of 34 years, often attending cruise-ins together in our cherished 66 Mustangs. I am immensely proud of my daughter, who is an eye doctor. I am committed to delivering exceptional service and care to my customers in Rockingham County and the surrounding areas. With years of leadership experience, a passion for cooking, and a dedication to customer satisfaction, I strive to bring my best self to every aspect of my life and career.
Kim McKinney,

General Manager
I have 18 years of experience in the petroleum industry and currently serve as General Manager at Berico of Burlington.My dedication is set to providing exceptional customer satisfaction while my leadership style is centered around motivating and empowering the team. At Berico, everyone is valued and appreciated, fostering a positive and inclusive work environment.Outside of work, my true joy lies in spending quality time with my awesome family. Whether it's engaging in fun activities or creating lasting memories, family holds a special place in my heart.One of my favorite guiding principles is encapsulated in the words, "Work Hard – Stay Humble". This motto serves as a reminder to consistently put in the effort and strive for excellence while maintaining a down-to-earth and humble demeanor.
Whitney Tobatto,

HR Manager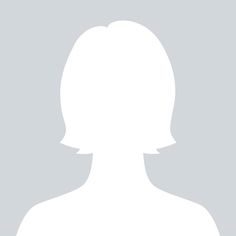 I'm Whitney Tobatto, the Human Resources Manager at Berico. I hold a Bachelor's degree in Business Administration from the University of North Carolina at Greensboro. Since joining the company in 2021, I've been dedicated to creating a positive work culture and supporting our talented employees. When I'm not working, I love spending quality time with my family, especially on the lake and in the great outdoors. Being surrounded by nature and enjoying those moments of relaxation and connection with loved ones is truly rejuvenating for me. At Berico, I strive to bring that same sense of balance and well-being to our workplace, believing that a harmonious work-life integration is essential for our employees' happiness and overall success.
Mark Onuffer,

Service Manager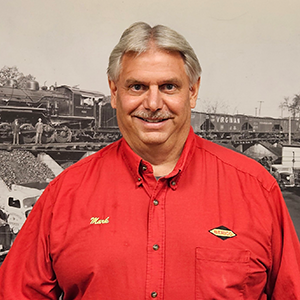 I'm Mark Onuffer, a Service Manager at Berico Fuels, Inc. My Employment at Berico began in 1999. I began as a Service Technician, after a short time I was offered the management position. I have been in the HVAC industry for 41 years. I have always enjoyed helping people be comfortable and safe in their homes. I enjoy problem solving, and making sure our customers are 100% satisfied. I always keep a positive attitude and try to always be available and helpful to our field and office staff. I feel we have one of our best teams we have ever had right now in 2023. It's great to see the dedication and commitment to getting better by our entire team. We all work well together! When I have free time, I enjoy spending time outside doing yard work and projects. I enjoy being a "chef" on the weekends and trying different types of recipes with my wife, Shannon.
James B. Reid,

CFO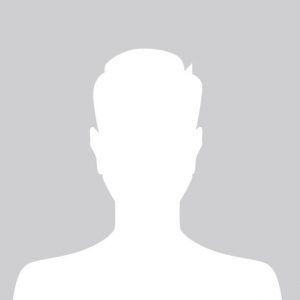 Person gray photo placeholder man silhouette on white background[/caption]James B. Reid is a highly experienced Chief Financial Officer with a strong background in finance and accounting. He graduated from UNC Chapel Hill in 1978 and began his career at Arthur Anderson & Co, where he worked for four years until 1982. As a Certified Public Accountant with over 41 years of experience, James has made significant contributions to Berico and its affiliated companies. In addition to his role as CFO, James also serves as Vice President, Secretary Treasurer, and Director of all companies under his purview. He is a valued member of the NC Association of Certified Accountants, demonstrating his commitment to professional development and staying abreast of industry trends. Outside of his professional life, James enjoys pursuing his hobbies, finding relaxation and enjoyment in fishing, hunting, and spending quality time with his family. James B. Reid brings a wealth of expertise and dedication to his role as CFO, making him an indispensable asset to the organization and its financial operations.
Brandon Fisher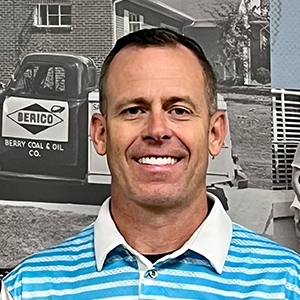 Brandon has 25 years of residential and commercial installation, service and sales experience. His love for the industry has always been in the installation department which allows him to provide the homeowner with a top notch installation that both Berico and the homeowner can be proud of! His dad taught him to take pride in everything he does. He enjoys spending quality time with his family and when he's not on the lake wakeboarding, he's playing golf or on the diamond playing competitive travel softball.