Reidsville, NC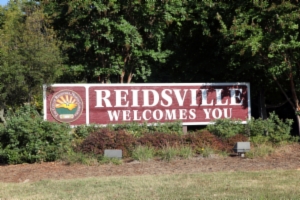 Humble Beginnings
Reidsville began as a store and tavern known as Wright's Crossing that was situated on the road between Danville, VA, and Salem, NC, (now Winston Salem) in the early 1800s. The outpost grew, with the help of the Southern Railroad and the tobacco industry, into the town of Reidsville. Officially incorporated in 1873, Reidsville is a small town with a population of around 14,000.
Events, Activities, and Entertainment in Reidsville
Market Square in downtown Reidsville offers local produce at the farmer's market, live music, and other events throughout the year. With several other parks in the area, there are plenty of opportunities for people of all ages to play and enjoy the outdoors. Lake Reidsville is great for water sports of all kinds from fishing to skiing. Camp along the shore, hike the trails, and try out Lake's Edge Disc Golf Course. Or enjoy a more rustic setting when you visit Lake Hunt. Recreational sports of all kinds are offered for the area's youth from little league to basketball and for adults, softball. A fitness center is available for those that wish to take advantage of machines, weights, classes, and even personal trainers. There's always something to do in Reidsville.
Opportunity Knocks and Reidsville Answers
Reidsville was founded on two major industries: railroad and tobacco. Since the success of both have waned over the years, new industries have risen to the occasion. The industrial park is home to a variety of companies with plenty of space for current businesses to grow and for new businesses to start up or move in. Reidsville is committed to its own economic development, so much so that the information you need to start doing business in town is readily available on the town's website (http://www.ci.reidsville.nc.us/).
Restaurants and Night Life
Of course, being that Reidsville is located in the state of North Carolina, you'll find excellent pork barbecue. Short Sugar's Pit Barbecue is a town staple and a must for your first visit. Get classic American cuisine at Mayberry's Restaurant, Pete's Burgers, and Reid's House Restaurant. Enjoy Italian at Elizabeth's Pizza, Carmella's Italian Restaurant, and Bona Pizza. The Celtic Fringe offers Irish cuisine and an authentic pub atmosphere serving classic pints of Guinness as well as other domestic and craft beer. Jack's Burger Bar is a place to have a drink while you watch the big game, whatever that may be. Reidsville is certainly not lacking for delicious food and drink.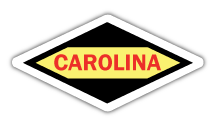 Looking for a Propane Supplier in Reidsville?
If you're new to the area, thinking of moving here, or you're already a resident in need of a propane supplier in Reidsville, Carolina Fuels is a reliable, affordable choice. Local residents already put their trust and propane needs in the capable hands of Carolina Fuels. Whether you cook with propane, heat your home with it, dry your clothes with it, or use it for anything else, you can receive regular refills when you sign up for a service agreement. Routine furnace and air conditioner maintenance are also part of the deal, keeping your HVAC system in good working order and saving you money.
Call (336) 623-9741 to make Carolina Fuels your propane supplier in Reidsville today.