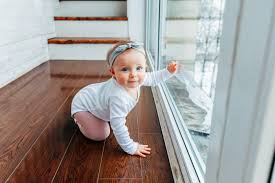 There are some heating systems out there than can be a safety risk when you have small children, especially in older homes. But there are some strategies you can try that have been created by other parents and homeowners just like you to protect both your children and your heating systems. Your propane supplier in Eden has gathered this list of ways to childproof your heating systems over many years of experience in the HVAC industry. 
Secure your floor vents/registers
Vents and registers in the floor are a bit of a challenge for parents with young children. Registers can be hot, toys and things can be dropped down into either one, and the vent covers can be lifted. Consider putting a layer of chicken wire underneath the vent covers to keep small objects out and then secure them with screws if possible. Sticky strips can sometimes work to secure vent covers. If the registers get too hot, use a barrier or screen to keep children from getting burned. 
Put a barrier around radiators
Radiators get hot to the touch and little ones are curious and explorative. Place screens or barriers around your radiators. You can purchase them, order them online, or if you rent you can ask your landlord to provide them (they are obligated to in some cases). 
Use plug covers for outlets
Outlets that are not being used can be protected using just basic plug covers. When a heater needs to be plugged in, there are plug covers that allow two cords to be plugged into an outlet with a cover over them. The cords can get out but the child cannot access the plug to pull it out. 
Purchase covers for baseboard heaters
Like radiators, baseboard heaters are also hot to the touch. Covers can be purchased or ordered that fit over the baseboards to let heat out but prevent burns. 
Use a fireplace screen
If you have a fireplace with either gas or wood logs, a secure fireplace screen can prevent children from getting too close to the fire. A baby gate or partition can also keep small children at a safe distance. 
Prevent access to furnace
If your furnace is in a closet, keep the door closed and secure. If your furnace is in the basement or any area of the home that a child can access, be sure never to leave a child unattended in that area or use some sort of barrier as the furnace itself can be hot to the touch. 
Carolina Fuels Wants you and your Family to be Safe this Winter
Your propane supplier in Eden, Carolina Fuels, wants the best for you and your family. 
If you have young children, please be aware of the potential danger your heating system may pose to them. Follow the above steps for to childproof your heating systems so that you can enjoy a cozy and safe winter. 
Call (336) 623-9741 today to speak with your propane supplier in Eden about safety precautions and child-proofing products.
https://www.berico.com/wp-content/uploads/2023/05/berico-logo-2023-2.png
0
0
Team Berico
https://www.berico.com/wp-content/uploads/2023/05/berico-logo-2023-2.png
Team Berico
2020-01-20 14:55:07
2023-01-24 05:52:30
6 Ways to Childproof your Heating Systems