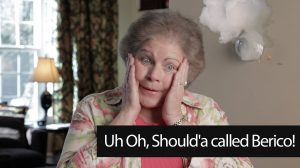 Are you thinking about skipping over the air conditioner tune-up in Greensboro this year? While summer may seem far away, it will be here soon. Putting off AC tune-ups can lead to long term problems and needed repairs, plus cause you and your family to be uncomfortable when you need cool air the most.
Unpleasant Conditions
Especially in Greensboro, summer time heat can be brutal. It's very unpleasant when you walk out of the summer heat outside into a home where temperatures are even higher. Your family's comfort is very important in the summer, especially for children who may be home all day while they are on a break from school.
While an appointment will cost money, it will make the conditions in your home better and well worth it. Look at the cost as an investment that may last for several summers to come. While the heat outside may seem unbearable, your home will be the perfect place to cool off for your entire family.
Causing More Damage
You may be tempted to put off an air conditioner repair because you think the system is working okay. Your unit isn't in tip top condition nor running at the best efficiency, but you don't think it requires a call to the experts just yet. In this case, you may be causing more damage than you realize. It might not only feel less than cool at home, but also damaging the system and the equipment.
If you continue to drop the thermostat temperature knowing that the system isn't running well, there's a problem. The system struggles to work harder to produce the same results. You can end up needing a completely new AC unit instead of just a Greensboro air conditioner repair appointment with a professional. This is such an important issue that some people even schedule regular maintenance checkups to ensure that there are no hidden problems.
Avoiding the Busy Season
You certainly do not want to put off Greensboro air conditioner repair until the middle of the summer. If you are aware of a problem before the temperatures outside begin to rise, quickly take care of it. Companies like Berico are more likely to become busy when its hot outdoors and AC units aren't working. A lot of people are calling us needing a technician to visit their home right away.
As soon as you notice a problem, call Berico for an appointment. Even if the weather is fine and you think it isn't a big deal, your wallet and family will thank you once the temperatures outside rise. Remember, it will be a big deal when everyone is unhappy and hot and you have to wait for a routine repair appointment. Call Berico today and let us solve your small problem before it becomes a bigger one.
https://www.berico.com/wp-content/uploads/2023/05/berico-logo-2023-2.png
0
0
berico_admin
https://www.berico.com/wp-content/uploads/2023/05/berico-logo-2023-2.png
berico_admin
2014-06-17 06:12:47
2023-01-24 06:07:50
Greensboro Air Conditioner Repair