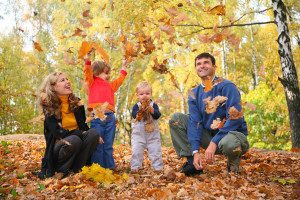 Your furnace is probably something you rarely worry about. As long as it's doing its job, there's usually no need to think about it. However, as soon as it breaks down, particularly if it's the dead of winter, it's something you won't be able to stop thinking about it.
Greensboro Furnace Repairs Done Right Who can I call to fix it?
Can I find someone in the Greensboro area that is trustworthy? How much will they charge me? When it comes to furnace repair, you've got a lot of choices. However, when deciding on a heating and air conditioning company, there are many questions you should ask, including:
Is the company reputable?
Do they provide long-lasting HVAC warranties?
Do they supply the heating oil or propane I need to run my furnace?
Will the company be around to help me throughout the life of my heating unit?
Before making a final decision on any Greensboro HVAC company, it's important to keep all of these variables in mind. And just because a company offers low rates doesn't necessarily mean that they'll give you the work and service you need. Berico Heating and Air Conditioning can answer a firm "Yes" to all of the above questions. Our company has been servicing residents and businesses of the Triad and beyond with their heating needs since 1924. Here are the reasons why you might need your furnace to be repaired:
Dirty or clogged filters
Because a dirty filter restricts airflow, it should be changed monthly. A dirty filter puts unnecessary strain on your furnace.
Wear and tear
Wear and tear on parts such as belts and bearings could cause your furnace to overheat.
Pilot or ignition control issues
If your intermittent pilot or hot surface ignition isn't working properly, this can affect airflow.
Thermostat malfunction
Problems with your thermostat can result in no heat, no fan to force the hot air through your home, or intermittent heat.
Lack of maintenance
If you're not providing your furnace with regular maintenance, there's a much larger risk that it will break down.
Furnaces and heating systems are designed to require little maintenance. You might never have a problem with your furnace, but if you do, it's important to know who to call. For all of your Greensboro heating needs, trust the experts at Berico Heating and Air Conditioning. Schedule furnace maintenance with Berico today!
https://www.berico.com/wp-content/uploads/2023/05/berico-logo-2023-2.png
0
0
berico_admin
https://www.berico.com/wp-content/uploads/2023/05/berico-logo-2023-2.png
berico_admin
2014-10-13 06:25:19
2023-01-24 06:07:16
Greensboro Furnace Repairs Done Right