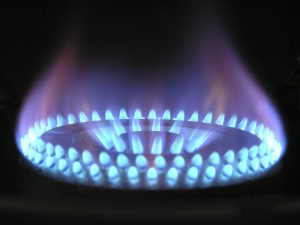 Are you in need of a residential propane supplier? If you have a propane furnace or if any other appliances in your home use propane, you must have a propane tank somewhere on your property. That tank, whatever the size, can only hold a certain amount of propane before needing to be refilled. Whether you're a new propane customer or you're thinking of switching suppliers, you may be wondering what to look for in a propane supplier. Here are the most important things to consider.
Ask for Recommendations for a Propane Delivery Company 
Talk to your neighbors, friends, coworkers, and anyone else you know and ask if they use propane and who their supplier is. Neighbors are an excellent source for this because you will know that their supplier already serves your area. Ask what they like about their supplier and why they continue to be customers.
Check Safety Ratings 
Propane is a fuel, and although it is only flammable at very high temperatures, it must be handled safely. All propane suppliers are issued a safety rating based on a variety of factors regarding safe transport and storage of propane. Any reliable supplier should easily be able to provide you with their current safety rating.
Do They Provide Automatic Refills?
Give yourself the peace of mind that comes from knowing you will never run out of propane. Find a supplier that offers automatic refills based on the size of your propane tank and your home's projected usage. When properly calculated, your tank will never be empty.
Do They Offer Payment Plans?
Would it help to be able to pay for your propane on a monthly basis rather than in one lump sum? Look for a supplier that offers monthly payment plans so you can budget your bills and expenses more accurately.
Can You Pre-Buy or Lock-In Your Propane Price?
Propane prices fluctuate throughout the year and over the long term. If your supplier offers a pre-buy or price lock-in option, you can take advantage of low prices when the market value drops. You can purchase your propane before you need it when the prices are low, or lock-in a low price by committing to a certain amount of propane and paying monthly.
How Do They Handle New Customers?
If you currently have a propane tank but you want to switch suppliers, choose a new supplier that will swap out your tanks for free. Switching suppliers can be easy when your new supplier is willing to do the work in order to earn your business.
Why Choose Berico as Your Residential Propane Supplier? 
Berico is a reliable residential propane supplier in Greensboro, High Point, Burlington, Reidsville, Eden, and the surrounding areas. When you ask for recommendations, the name Berico will come up again and again. Berico offers pre-buy and price protection plans as well as monthly payments to make propane more affordable. Automatic refills will ensure you never run out of propane when you need it. And when you become a Berico customer, the switch is easy for you with a free tank swap out.
Call Berico today at (336) 273-8663 or fill out the new customer order form.
https://www.berico.com/wp-content/uploads/2023/05/berico-logo-2023-2.png
0
0
Team Berico
https://www.berico.com/wp-content/uploads/2023/05/berico-logo-2023-2.png
Team Berico
2022-02-08 16:27:14
2023-01-24 05:49:21
How To Choose a Propane Supplier