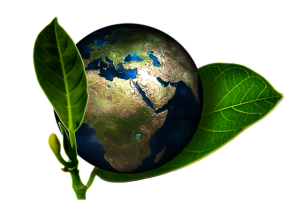 Of the heating fuels available, propane is one of the most environmentally friendly. In today's world many homeowners and business owners are doing their part to reduce their carbon footprint and contribute to a cleaner environment. Climate change concerns are at an all time high, and heating fuels are a factor in that matter.
If you're comparing heating fuels, it may help you to know that propane is considered a "green" gas. When choosing an option for a new home, it's easy to get started with propane delivery in Burlington.
Propane Qualifies as a Green Fuel Because:
Propane Burns Clean. When propane is burned to create heat, it releases very little greenhouse gases into the air. Greenhouse gases are known to trap heat in the atmosphere leading to global warming. Propane is considered to be a green fuel because it's greenhouse gas emissions are minimal, almost non-existent, earning it's approval by the EPA (Environmental Protection Agency).
Propane is Non-Toxic. Another green characteristic of propane is that it is non-toxic. It won't contaminate soil, ground water, plant life, wildlife, or any part of the ecosystem where it is used or stored.
Propane Cannot Spill. Propane is stored as a liquid under pressure in a tank. If propane gets released from the tank, it immediately evaporates into the air and disappears. It doesn't pool on the ground or soak into the soil, meaning it won't contaminate the natural environment.
Propane is Efficient. Propane is an efficient source of energy, beating out natural gas and electricity in terms of the amount of heat it can create. Propane is created as a byproduct of natural gas from crude oil. Electricity is created by a variety of methods, one of which is burning coal, which is not environmentally friendly. As an energy source, propane is easy on the environment.
Propane's Carbon Content is Low. Propane contains very low levels of carbon, which is why it doesn't release greenhouse gases when it burns. A low carbon content is a key feature in a green gas, because it is the carbon that results in negative emissions when the fuel is burned.
Propane is a Renewable Resource. Current propane supplies are a product of crude oil, which is a limited resource. But engineers are currently perfecting the process of creating propane from plant oils, animal fats, and biomass, turning it into a renewable resource.
Propane is the Fuel of the Future 
By choosing to use propane as an energy source in your home, you are making a responsible decision for the future of the world, as well as your own personal corner of the world. You'll have an efficient source of energy that can save you money over time and you can feel good about the fact that you are reducing your impact on the environment.
Berico is Burlington's Propane Supplier
Are you ready to get started with propane? Berico provides propane delivery in Burlington, Greensboro, Reidsville, Eden and the surrounding areas. With the option for automatic refills and price lock in, you can save money and ensure you never run out. Propane prices fluctuate throughout the year, and if you let your tank get too low at an inopportune time, you could get stuck paying a higher price for a refill.  Propane delivery in Burlington is convenient with Berico.
Call (336) 273-8663 today or schedule service.
https://www.berico.com/wp-content/uploads/2021/05/berico-logo-new-1.png
0
0
Berico Team
https://www.berico.com/wp-content/uploads/2021/05/berico-logo-new-1.png
Berico Team
2021-08-17 18:56:33
2023-01-24 05:50:22
Is Propane Gas "Green"?