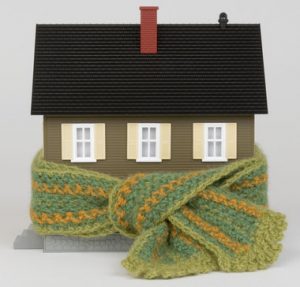 We all want to have an efficient furnace working at peak performance during the winter. This happens when homeowners maintain an annual maintenance schedule for their furnace, keeping their home comfortable and safe. The time is right for a heating system inspection and maintenance appointment, before your system is running at full capacity during the coldest winter nights. Prevent a complete system malfunction by getting a professional furnace inspection in Greensboro by a reputable HVAC company. At Berico Fuels, our certified HVAC technicians will inspect your furnace for problems and provide a complete check-up and tune-up. Why is a certified HVAC repair specialist in Greensboro the optimal choice to perform the maintenance? At www.dailyherald.com, it is recommended to have a certified technician inspect your furnace every year to prevent potential problems later on:
"Doing so now, while your furnace is working, prevents the nightmare of a dead furnace in the middle of winter, with its lofty costs for an emergency visit by a repairman, which can run you hundreds of dollars in just a site fee and another possible couple of hundred for repair parts and labor.

If your furnace has been operating on straining parts for a long time, you may also run the risk of expense and hassle of having to get an entirely new furnace. That can be prevented by making a simple phone call now to a reputable heating, ventilation and air conditioning, or HVAC, company to set up your annual furnace checkup and tune-up."
Furnace warranties often require this maintenance service. At Berico Fuels, we provide a comprehensive inspection that will keep your heating system running smoothly so you will not need more costly repairs. We can make sure that you will experience comfort and warmth all season with an annual furnace tune-up from Berico Fuels. The Daily Herald lists some benefits to receiving an annual furnace inspection by a certified, professional technician,
"• Prevent costly breakdowns. It's not just a full system replacement that can be the danger. Your furnace might stop working because a part is out of order, which requires you to call a technician, live without your furnace for days or longer until the technician can make it to your home. The broken part will cost money to replace, plus a lot more money in site visit and labor. These mini breakdowns can cost a lot of money over time, and a tune-up can prevent them.

• Prevent inconvenient service needs. If you have houseguests for Thanksgiving, that would be a terrible time for your furnace to break down. In addition to the lack of heat, it can be very embarrassing to have anything break down in front of family and friends. Winter's temperature extremes can make this an even bigger concern.

Once you have maintenance performed, appoint yourself the guardian of your newly tuned-up furnace by changing the filters regularly and keeping flammable items far from your furnace."
Our commercial and residential customers enjoy easy scheduling, convenient service hours, and courteous and exceptional heating service. It's a breeze to keep your furnace well-maintained in Eden, High Point and Kernersville, NC. We solve your HVAC problems. Keep your home energy efficient this winter with a complete furnace inspection from Berico Fuels. Contact us at 336-273-8663 to schedule service today.
(Source: Fall is the Perfect Time for a Furnace Tune-up, http://www.dailyherald.com, October 7, 2013)
https://www.berico.com/wp-content/uploads/2023/05/berico-logo-2023-2.png
0
0
berico_admin
https://www.berico.com/wp-content/uploads/2023/05/berico-logo-2023-2.png
berico_admin
2014-12-03 06:55:41
2023-01-24 06:07:10
The Time is Right for a Greensboro Professional Furnace Inspection