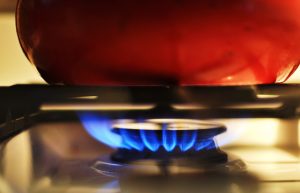 Do you have questions about your propane tank? Whether you're not sure how much propane you have left or your tank is making unusual noises, it is always best to call an expert. If you need a propane delivery or a repair of some kind, your propane supplier can help with these and other propane-related services.
Here are some situations when it would be best to call a propane expert.
Your Propane Tank is Low or Empty
Whether you know how to read the gauge or not, if you have reason to believe your propane tank is very low or empty, you should definitely call your supplier. It is best to call before the tank runs out completely because the lack of pressure inside the tank can cause problems. The best way to avoid an empty tank is to sign up for automatic deliveries from your propane supplier.
Your Tank is Making Sounds
If you hear a knocking sound coming from your propane tank, it indicates a potential problem, such as an imbalance of pressure. A hissing sound typically indicates a leak somewhere. A gurgling or humming sound may mean your tank was overfilled. Whether or not your tank was recently filled or it has been a while, contact your propane supplier if you hear noises.
There is a Propane Leak
If you hear a hissing sound or smell a rotten egg smell, you most likely have a leak somewhere in the tank or gas lines. Immediately call your supplier if you notice either of these.
Your Furnace is not Working Properly 
If the pilot light won't stay lit or the furnace is not making warm air, it's possible your tank may be empty or there may be some other issue. Call your supplier to get this resolved.
Berico Provides Propane Delivery and HVAC Services
Not all propane suppliers are HVAC experts, but Berico offers both services so you can get the help you need with one call.
Call (336) 273-8663 or schedule propane delivery today.
https://www.berico.com/wp-content/uploads/2023/05/berico-logo-2023-2.png
0
0
Team Berico
https://www.berico.com/wp-content/uploads/2023/05/berico-logo-2023-2.png
Team Berico
2021-03-12 18:36:18
2023-01-24 05:50:28
When to Call an Expert About Your Propane Tank