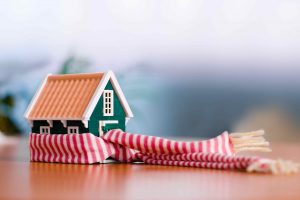 Have you been giving some thought to the type of heating fuel you use? Whether you're considering replacing your furnace, switching fuels or your house hunting – you need a basic comparison of the available heating fuels in Burlington. This article will compare the pros and cons of 4 different types of heating fuels. 
Propane
Pros: 
Efficient. Propane burns very hot, which means it is capable of creating a lot of heat with a small amount of fuel. 

Comfortable. Propane creates a warm, radiant heat that lasts, making your home feel cozy. 

Versatile. Propane can do more than just heat your home. It can be used for cooking, drying clothes, grilling, heating water, and more. 

Accessible. Propane can be delivered anywhere, even to rural areas where natural gas may not be available. 

Works without electricity. If the power goes out you still have heat and any other appliance that runs on propane. 

Burns clean. Propane won't harm the environment from emissions or spills. 
Cons: 
Prices fluctuate. However, many suppliers offer price protection plans to reduce this risk. 

Periodic refills are necessary. Most suppliers offer automatic refills to ensure you never run out. 
Heating Oil
Pros:
Efficient. Heating oil is one of the most efficient heating fuels as is the most efficient of the liquid heating fuels. 

Comfortable. Like propane, heating oil provides a radiant heat that lingers and makes your home cozy.

Accessible. Like propane, heating oil can be delivered anywhere.

Works without electricity. Even when the power goes out, your oil furnace will keep your home warm. 

Burns clean.
Cons:
Although oil burns clean, it produces more carbon monoxide than propane. 

Oil prices tend to be more volatile, but suppliers may offer price protection plans to alleviate this. 

Old oil tanks are prone to leaks. 
Natural Gas
Pros:
Affordable. Natural gas is known as one of the most affordable heating fuels.

Constant supply. Natural gas is available as long as the natural resource holds out. There's no tank, no refills, and no danger of running out. 

Common. You're much more likely to find homes with natural gas heating, especially newer homes.
Cons: 
Not available everywhere. Rural areas do not always have access to natural gas resources. 

Not as comfortable. It's more of an opinion, but it is said that natural gas doesn't feel as warm as propane or oil and the warmth doesn't linger as long. 
Electricity 
Pros:
Efficient when used in conjunction with a heat pump. In milder climates, a heat pump uses electricity to transfer heat, which is extremely efficient. 

Ductless electric heating systems are convenient. You can place individual heaters in each room for customizable comfort throughout your home. 
Cons: 
Expensive. As far as affordability goes, electricity is low on the list. 

When the power goes out, so does the heat. 
Still Trying to Decide Between Heating Fuels in Burlington?
If you're still not sure after reading this comparison, call Alamance Oil and speak with a representative who can help you decide between heating fuels in Burlington. Alamance Oil supplies both propane and heating oil to customers in Burlington and the surrounding area. Even if your heating system runs on natural gas or electricity, Alamance Oil provides comprehensive service and maintenance for your HVAC system. Call (336) 226-9371 today to speak with a heating fuel expert about your options. 
https://www.berico.com/wp-content/uploads/2023/05/berico-logo-2023-2.png
0
0
Team Berico
https://www.berico.com/wp-content/uploads/2023/05/berico-logo-2023-2.png
Team Berico
2019-11-27 16:42:16
2023-01-24 05:54:01
A Comparison of Heating Fuel Options in Burlington