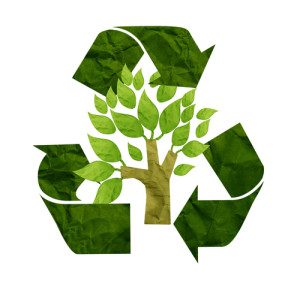 It's not easy being green. However, the payoffs are worth it. Utilizing air conditioning services in Greensboro will make your cooling system more efficient, reduce high energy bills, improve comfort and promote a cleaner environment. Environmentally-conscious homeowners are continuously searching for ways to reduce the carbon footprint in their homes. Going green sounds great, but what exactly can we do to so there are fewer greenhouse gas emissions from our home? The bottom line is: reduce energy use through energy efficiency. Berico has some suggestions on how to accomplish this.
1. Use an Energy Star Heating and Cooling System in Your Home
The ENERGY STAR label was founded to reduce greenhouse gas emissions caused by inefficient use of energy. Berico offers installation, repair services and maintenance on a variety of Energy Star HVAC systems, with high-efficiency ratings and beneficial energy savings.
According to www.energystar.gov, the label goes to products who meet the following:
"Product categories must contribute significant energy savings nationwide.
Qualified products must deliver the features and performance demanded by consumers, in addition to increased energy efficiency.

If the qualified product costs more than a conventional, less-efficient counterpart, purchasers will recover their investment in increased energy efficiency through utility bill savings, within a reasonable period of time.

Energy efficiency can be achieved through broadly available, non-proprietary technologies offered by more than one manufacturer.
Product energy consumption and performance can be measured and verified with testing.

Labeling would effectively differentiate products and be visible for purchasers"
2. Maintain Regular Heating and Air Conditioning Services in Greensboro
Annual maintenance for your heating and cooling systems is essential to keeping them working at maximum efficiency. The better prepared the systems are for the hot and cold seasons, the great their performance levels will be throughout the year. With minimized leaks and optimal air circulation, your Energy Star HVAC system will provide your home with comfortable temperatures and utility bill savings.
3. Insulate Your Home by Sealing Cracks and Gaps Around Windows and Doors
A recommended task for the spring and fall seasons is to do a visual inspection of your doors and windows to look for gaps or leaks. When you discover one, seal it with caulking or adding strong weather stripping, to prevent outdoor air from coming in and making your heating and cooling system work harder. Create a tightly sealed home for optimal energy efficiency.
Going green is a smart lifestyle choice, and with the right products, you can help the environment and experience savings on your bills. Making wise decisions about your home's heating and cooling system can have a large impact on your utility bills, your comfort and the environment. When your older air conditioner or furnace needs to be replaced, look for Energy Star systems to provide you the best efficiency available. Berico's heating and air conditioning services will help to maintain that high-efficiency level in your home so you can go green and stay green throughout the lifetime of your system. Enjoy a healthier home, greater comfort and cost savings with our heating and cooling systems and service. Contact Berico today to begin your journey towards a cleaner and energy efficient home: (336) 273-8663
(Source: How a Product Earns the ENERGY STAR label, www.energystar.gov, 2015)
https://www.berico.com/wp-content/uploads/2023/05/berico-logo-2023-2.png
0
0
berico_admin
https://www.berico.com/wp-content/uploads/2023/05/berico-logo-2023-2.png
berico_admin
2015-05-10 07:44:43
2023-01-24 06:06:36
AC Repair in Greensboro Helps You Go Green