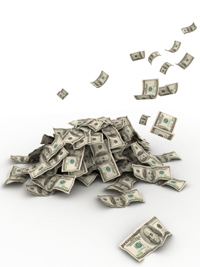 Are your energy bills getting out of control? If they are continually getting higher, it is time to have a professional technician inspect your AC system in Greensboro to determine if air conditioning repair or upgrade is needed. Heating and cooling systems have a lifespan of approximately ten years and a common factor to high energy bills can be traced to inefficient HVAC systems. Berico Fuels can help you to find out how to correct the high energy bill problem, by finding the cause and determining the most cost effective solution.
Assess the Heating and Cooling Situation for Specific Answers
An accurate understanding of the specific HVAC system problem will help you to decide when it is time to upgrade your system. Hgtv.com provides a detailed "first step" that should take place to help you with this analysis:
"Before you spend thousands of dollars on a new heating or cooling system, it's a good idea to check your house and your HVAC system for costly air leaks. This could be the root of the problem, and may be a lot less expensive to treat.

It's a good idea to start by having an energy assessment done on your home by an energy efficiency professional. This can either be a walk-through with a clipboard, or a more comprehensive audit with a blower-door test that pressurizes the house so energy leaks can be detected. In some areas, electric utilities subsidize the costs of energy efficiency assessments, and some states offer rebates or discounts on having insulation installed or other work done to make your home more efficient.

Why is this a great first step? Because properly insulating your home and sealing leaks will help your heating and cooling system run much more efficiently. You may discover that you don't need to replace that system after all. And if you do replace it, your new heating or cooling system can then be sized properly and run more efficiently, potentially saving you significantly on both your upfront costs and energy bills in the future."
Learning about the recommended heating and cooling system size for your home will help you budget and prepare for a future installation. Berico Fuels will research all of the variables, including your home's size and room layout, plus existing ductwork to recommend systems that will provide the greatest energy efficiency.
An Experienced HVAC Professional Needs to Perform the System Installation
Make sure that you do not cut corners by a poor quality service company to do a new system installation. There are certifications and qualifications that need to be in place to ensure that safety procedures are being followed and that your unit is sized correctly. According to www.hgtv.com, there are reasons why it is necessary to ensure that you are using a reputable HVAC installer like Berico Fuels for the job:
"An improperly sized or installed HVAC system can leak deadly carbon monoxide or other toxins into a home, cost you much more money, promote mold growth that can lead to chronic illness, or start fires. So seek a professional with some certifications such as NATE (North American Technician Excellence). A NATE patch signifies that the contractor employs technicians who have passed this national certification.

One of the most important things an HVAC professional should do is conduct a load calculation to properly size your system. A load calculation should not rely on the size of your house alone. Many variables will determine the size of your system, including the local weather, ventilation needs, windows, insulation levels and more.

If an HVAC professional cannot do a proper load calculation or does not adhere to the Quality Installation Specification, seek one who will. Your health, safety and bank account may depend on it."
If higher energy bills are bringing you down, call a heating and cooling specialist to thoroughly inspect your heating and cooling system to assess where the problem area is located. Sometimes, a simple repair will bring your system back to optimal efficiency and cost savings. Other times, your HVAC in Greensboro will need to be replaced. Making smart decisions about your heating and cooling system can have a big impact on your utility bills and comfort. Berico Fuels has affordable and efficient systems that will provide annual savings on your utility bills. Call us today to start saving: 336-313-0466.
(Source: Is It Time to Upgrade Your HVAC?, www.hgtv.com, 2015)
https://www.berico.com/wp-content/uploads/2023/05/berico-logo-2023-2.png
0
0
berico_admin
https://www.berico.com/wp-content/uploads/2023/05/berico-logo-2023-2.png
berico_admin
2015-05-21 07:47:14
2023-01-24 06:06:35
New Greensboro Air Conditioning Systems Save Money