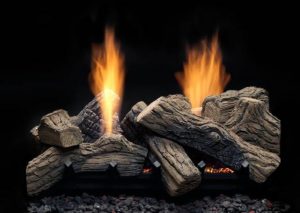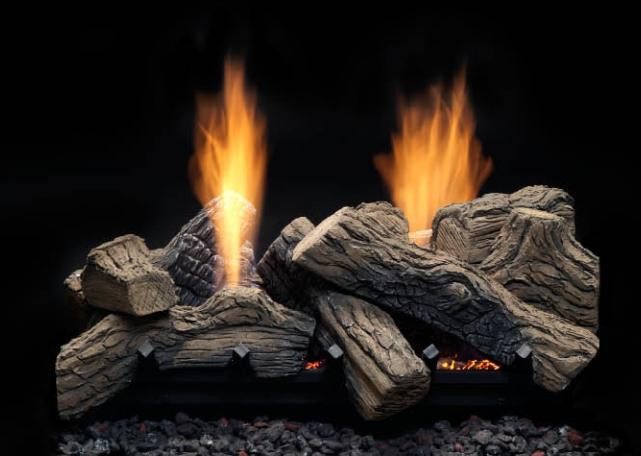 If you have been considering using gas logs in a fireplace to add some warmth and ambiance to your home, you may be wondering about the cost of operating this kind of cozy fire. Sure, it's an enjoyable feature to add to a living area, but is it going to be too expensive to use the fireplace frequently? This article will take a look at expected costs and how a gas fireplace compares to the traditional option of burning wood.
When working on creating a new gas fireplace, one of the first purchases you'll need to make is a set of quality gas logs. These "logs" are what provide the look and feel of a regular wood fire, yet they last for years. Order yours from Berico today and this project will be one big step closer to coming to life.
Set Your Cost Worries to the Side
To simply answer the question posed in the title of this article, no – gas logs are not at all expensive to use. Once you have purchased some gas logs and had all of the necessary plumbing work performed to get your gas fireplace ready to go, the cost of running it will be minimal.
While the cost of natural gas or propane varies from time to time and from place to place, it will often be the case that you'll be spending less than $1 per hour to run your fireplace. And, in some cases, the cost will be well under that $1 mark. So, if you are drawn to the many benefits of having a gas fireplace – some of which will be highlighted below – don't let the cost of running that beautiful warm cozy fireplace give you second thoughts.
So Much to Love
Knowing that running a gas fireplace won't be expensive, you can really lean into all of the advantages that this feature brings to your home. Some of the selling points include the following –
Ease of use. This is a big one, and it is the primary motivation for many people to make the switch to gas. Building a wood fire is often a laborious process – one that includes gathering up wood, cutting that wood down to manageable sizes, lighting some paper or other tinder under the wood pile, tending to the fire as it grows, and more. While the occasional wood fire can be a satisfying experience, it's not something you want to do day after day.
Clean and tidy. Bringing wood into your home makes a mess. There is sure to be some bark and splinters that come off the wood in transport, and a few spiders may come along for the ride, as well. Gas fireplaces eliminate those problems, so there is no cleanup to consider after you are done with the fire for the night.
Looks great. A visually appealing gas fireplace can be a nice addition to a living room or another space in your home. Modern gas logs look quite similar to the real thing, and you'll be able to pick from many different designs to select something you love.
Order a set of gas logs from Berico today, or reach out to the team if you have any questions. Berico helps make all types of gas logs affordable with great financing options.  Our team will be happy to go over these with you. In addition to gas logs, Berico can also set up a reliable gas delivery schedule to make sure your tank never runs dry.
https://www.berico.com/wp-content/uploads/2023/05/berico-logo-2023-2.png
0
0
Team Berico
https://www.berico.com/wp-content/uploads/2023/05/berico-logo-2023-2.png
Team Berico
2022-12-22 17:40:18
2023-01-24 05:44:35
Are Gas Logs Expensive to Use?