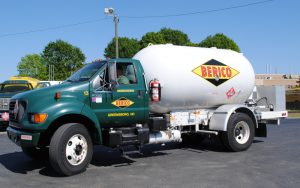 Working with the right oil company can make your life a lot easier. And, of course, the opposite is true – picking the wrong company is sure to lead to frustration, along with unnecessary added costs and potential downtime. Fortunately, picking the right heating oil company is a pretty simple process when you know what to focus on and what to ignore. Consider the points in the article below to make sure you are on the right path.
If you are searching for the best "oil companies near me," that search can be put to rest now that you've found Berico. Reach out to the Berico team today to learn more or to schedule your first delivery.
It All Starts with Reliability
Before you get into any of the other important factors in picking an oil company, you need to make sure any company you are considering has a reputation for reliability. The last thing you want is to be waiting on a heating oil delivery while your supply quickly runs out and you can no longer heat your home. Berico has been in this business for generations (nearly 100 years) and the only way to remain in the market for that long is to consistently deliver for customers time after time.
Fair, Transparent Pricing
You shouldn't have to pay more than what is the fair going market rate for heating oil, and there shouldn't be any surprise fees when you receive your bill, either. A good heating oil company is going to help you understand why the oil costs what it does, and you will be charged exactly what you expected to pay.
Other Services Available
Even if the primary service you need from a heating oil company is to deliver that oil, it's nice to work with one that provides some other valuable services. That way, if anything comes up, you already know who to call and who you can trust with the project. For example, if you need to have your tank inspected or even replaced, you can reach out to your supplier and put that job in motion right away.
Loyalty Rewards
If you are going to purchase heating oil from the same company over and over again, you should be rewarded for your loyalty in the form of discounts and other benefits. Berico values each and every ongoing customer and provides benefits as a way of showing appreciation for their ongoing business.
Check Service Area
This might be an obvious point, but be sure to check the coverage area for any heating oil delivery company to make sure that your address falls within their stated range. Take care of this point early in the process when considering any delivery company so you can exclude those who aren't going to be able to serve your location.
The Advantage of Size
Working with an established, proven heating oil company that serves a long list of customers will provide some stability that might be missing if you go with a smaller supplier. A larger company will have the ability to remain properly stocked with oil and other fuels, so you don't face a shortage at exactly the wrong time.
To team up with an oil delivery company that checks all of the boxes and will make your life just a little bit easier, turn to Berico today to get started.
https://www.berico.com/wp-content/uploads/2023/05/berico-logo-2023-2.png
0
0
Team Berico
https://www.berico.com/wp-content/uploads/2023/05/berico-logo-2023-2.png
Team Berico
2022-12-23 19:47:44
2023-01-24 05:44:35
How Do I Choose an Oil Company?