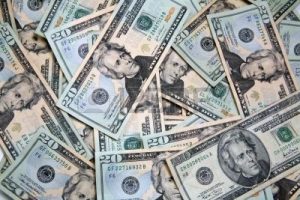 Does your household run on propane? Propane can fuel many appliances in your home from your furnace to your hot water heater to your clothing dryer. If you use propane, you will need your tank refilled from time to time. Wondering when is the best time of year to buy propane in Greensboro, NC? That depends on a few different factors:
The season you use the most propane. Do you use propane primarily to heat your home? If so, buying propane in the fall before the weather cools is a wise decision. If you use it all year for various purposes, then you may want to watch the prices and wait for the best time. You can also sign up for regular refills from your propane to supplier who can put you on a schedule for deliveries to ensure you never run out.
The size of your tank. Depending on the size of your tank and how much propane you use, you may need refills multiple times a year. Your propane supplier can help you find a delivery schedule that works for you, or swap out your tank for a bigger one.
Your budget. If getting the lowest price possible on propane is your top priority, one option is to watch the prices and order propane when you see the lowest price. Typically that will be during the summer or early fall when the demand for propane is low. If you wait until winter time when propane is in high demand, you will likely find that prices are higher. Be cautious with this method to be sure you don't run out. A cold winter day is not a good time to suddenly find yourself with an empty tank. Then you will have to wait in the cold for a delivery, possibly pay emergency delivery fees, and accept whatever price you are offered. Regular refills from your supplier is a much less risky option.
How much propane you use. Depending on the amount of propane your household uses, the right time for a refill may not always be the same time each year. You may need it in the fall this year, and find that you don't need another delivery until the following spring. If the winter is particularly cold, you may go through propane more quickly as your furnace battles the extreme temperatures.
Be Proactive and Buy Propane in Greensboro, NC, this Summer or Early Fall
It is always wise to be prepared. If you use the bulk of your propane for home heat in the winter, having your tank refilled in the summer or early fall gives you peace of mind. You can sit back and relax as the cool weather rolls in, knowing you are ready for whatever fall and winter brings. Late summer or early fall is also a great time to have your furnace tuned up and cleaned to make sure it will run efficiently when needed. A Berico Comfort and Protection Service Plan combines HVAC system maintenance and propane delivery at a discount. In one affordable package, you can keep your home comfortable all year. Call (336) 273-8663 to schedule furnace maintenance and purchase propane in Greensboro, NC.
https://www.berico.com/wp-content/uploads/2023/05/berico-logo-2023-2.png
0
0
Berico
https://www.berico.com/wp-content/uploads/2023/05/berico-logo-2023-2.png
Berico
2017-09-04 16:34:56
2023-01-24 06:02:44
The Best Time to Buy Propane in 2017