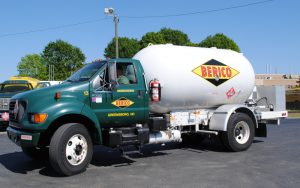 Getting your heating oil from the right company can make life a lot easier. Having your tank filled up when necessary isn't something that should get in the way of your day-to-day life, but that's exactly what can happen when you don't have the right supplier on your side. Finding a good company to serve your needs isn't difficult, but you do need to ask the right questions.
As one of the leading heating oil suppliers in Greensboro, Eden, Reidsville and Burlington – as well as the surrounding areas – Berico makes it easy to get the heating oil you need. Give Berico a call right away and you find that the phone is answered by a real person who is friendly and capable of helping you get exactly what you need.
Avoid the Common Trap
Without a doubt, the most common mistake people make when selecting a heating oil supplier to serve their home is shopping only on price. In other words, they make the decision based solely on the price that the supplier will charge, and nothing else. This is a way of thinking that is sure to get you in trouble sooner or later.
Does that mean you should ignore price in this process? Of course not – it's important to get a fair price for your oil deliveries, and you don't want to pay more than is necessary. With that said, making your choice only on the upfront price that you are quoted for the heating oil is going to lead you to overlook things that could be important later on. That means you might find yourself saving some money in the short term with a cheap heating oil supplier, but you'll wind up paying for those savings later on.
More Than Just Delivering Oil
When considering various heating oil companies, what you really want to find is a partner who will be there for you when any heating needs arise. You don't just want someone to bring a truck of oil by and top off the tank – you want an expert team that can help solve problems and make sure your home stays warm throughout the year.
For example, does the heating oil supplier that you are considering offer deliveries every day of the week and at all hours of the day and night? That's the kind of service available from Berico, but some of the lesser suppliers in this business might not live up to that standard. So, if you find yourself in a situation where you need a delivery at an odd time or on a weekend, you want to know that your supplier is going to be there when you need them most.  And can your heating oil supplier provide the technicians that can help you maintain your furnace at optimum performance.  Berico, for example has the HVAC technicians that are experienced in working with every type of HVAC system.
Also, a quality heating oil supplier will help you set up a recurring delivery schedule so you don't have to worry about managing the level of the tank actively. Instead, you can set up the delivery schedule and trust that your oil level will be kept at a proper level to avoid running out. Once your auto-deliveries are set with Berico, you'll need to do nothing more than sit back and enjoy the warmth of your home on even the coldest of winter nights.
https://www.berico.com/wp-content/uploads/2023/05/berico-logo-2023-2.png
0
0
Team Berico
https://www.berico.com/wp-content/uploads/2023/05/berico-logo-2023-2.png
Team Berico
2022-11-24 21:38:42
2023-01-24 05:44:38
Choosing Your Heating Oil Supplier