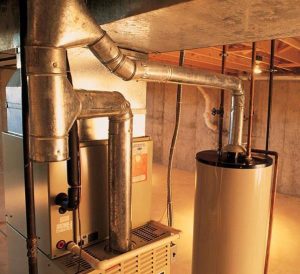 Modern furnaces tend to be impressively reliable, rarely needing attention beyond annual maintenance and the swapping out of the air filter every few months or so. Of course, repairs are occasionally required. So, what kinds of repairs tend to be needed the most? This article will take a closer look at that important topic.
For Burlington furnace repair that will be completed properly and for a fair price, Berico is the right partner. As one of the leading options for furnace repair in Burlington, Greensboro, and Eden and one of the most experienced HVAC companies in North Carolina, you'll be in good hands with Berico.
Starting with the Simple Stuff
There are certainly some complex, time-consuming repair jobs that occur with your HVAC system or furnace, but some of the issues you might face are rather simple and easy to address. Firstly, it's the air filter that was mentioned in the introduction. This might not count as a "repair", but it certainly is important. Changing the air filter regularly is one of the best ways to keep your furnace breathing freely throughout the cold months of the year.
Also, having the air ducts cleaned periodically is another task that is important in not just helping the furnace to operate at peak efficiency, but is also a good idea for your family's health. While this is not a DIY job, it is still an easy task that will take an HVAC contractor only a short time to complete. Between having clean ducts and regularly changing out the filter, your furnace will have the clean air that helps it function at an optimal level.
Common Failures and Fixes
Beyond the basics, there are some mechanical issues that can arise with your furnace that will need to be repaired before it will be able to keep the warm air circulating. All of those can't be covered in a single article, but here are some of the key issues you may encounter –
Blower belt issues. The blower is the component that pushes air through your ducts, and it is powered from the motor with a belt. When that belt runs into issues – either it gets out of the right spot, or it just breaks entirely – a repair will be needed to get back on track.
Cracked heat exchanger. As the name suggests, this is the component within the furnace that transfers heat to the air. When it's cracked, this is a serious situation that requires immediate attention. Having it replaced by an experienced HVAC technician will ensure that your system is back on track and your family is kept safe.
Dirty flame sensor. This is a safety component that prevents too much gas from entering the space without an active flame to burn up that gas. It's an important feature to keep everyone safe, but it can malfunction if it gets dirty. Having the flame sensor cleaned is usually enough to get the furnace working again, although it's possible that you might need to have it replaced entirely.
The good news is all of this is that you don't need to become an expert in furnace maintenance to enjoy a warm and comfortable home. For that, turn to the pros at Berico when you have any furnace problems, and one of their teams of technicians will be able to resolve the issue no matter what type of HVAC system you have.
https://www.berico.com/wp-content/uploads/2023/05/berico-logo-2023-2.png
0
0
Team Berico
https://www.berico.com/wp-content/uploads/2023/05/berico-logo-2023-2.png
Team Berico
2022-11-17 21:37:50
2023-01-24 05:44:38
What are the Most Common Furnace Repairs?