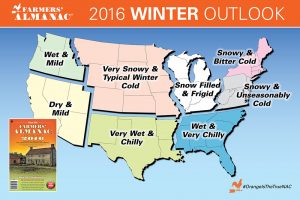 All equipment benefits from annual maintenance and inspections to keep it running smoothly and to prevent expensive repairs – your furnace is no different. Annual service, which is recommended in the fall, includes running diagnostic tests to ensure all the components of your furnace are running smoothly, conducting safety inspections including testing for carbon monoxide, and checking the condition of all mechanical and electrical components to ensure they are working properly.
Another important reason to have annual maintenance check is duct work. Replacing duct work is expensive and with the annual maintenance technicians provide inspection of the duct work throughout your home. Duct work can accumulate debris, which can restrict airflow or cause excess allergens to be distributed throughout your home. Additionally, since most ductwork is located under the house, inspection is required to ensure there are no tears or damage that would cause airflow to be reduced.
In addition to the annual maintenance performed by the technicians, there are some things you can do on your own to ensure your furnace is working as efficiently as possible. Your Berico technician can tell you how often you should replace your air filters. A dirty filter can cause your furnace unit to work harder, which means it will take longer to heat your home and places more strain on the unit to heat your home. Of course, if your unit is working harder, then your energy costs increases, as well.
Don't forget about the thermostat. The thermostat tells your furnace or HVAC unit how much heat it should be providing. A faulty thermostat can result in either too much heat or not enough heat in your home. While some units may need to be replaced, sometimes dust can cause the thermostats to malfunction, as well. Cleaning the thermostat is pretty easy. Simply use a small paintbrush to gently wipe off any dust or debris that has accumulated on the thermostat components.
For your annual maintenance and furnace repairs in Greensboro NC, Berico Fuels in Greensboro, NC offers a Silver Plan for your annual maintenance needs. The Silver Plan include 20% off all repairs and diagnostic fees, priority service for annual contract holders, no after-hours charges and $50 Bonus Bucks – Loyalty Credit.
Customers may order filters at filterfetch.com and use the Berico code of C4Q2 for free shipping and discounted pricing.
Remember, fall is the best time to have your furnace in Greensboro checked to ensure that you stay warm and cozy this winter! Call us today at 336-273-8663.
Photo Credit: farmersalmanac.com
https://www.berico.com/wp-content/uploads/2023/05/berico-logo-2023-2.png
0
0
berico_admin
https://www.berico.com/wp-content/uploads/2023/05/berico-logo-2023-2.png
berico_admin
2016-08-30 08:00:52
2023-01-24 06:04:35
Furnace Repairs in Greensboro, NC: Getting Set for the Cold Weather