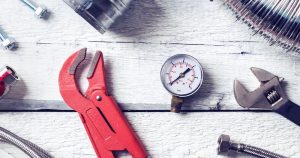 Are you looking for ways to make sure your furnace stands the test of time? Maybe your furnace is brand new and you want to get as many years as possible out of it. Or perhaps your furnace is old and you're hoping to make it last a few more years before replacing it. Whatever the reason, the key to a long life for your furnace is maintenance. Taking care of your heating system can also help you avoid frequent furnace repair in Greensboro, which saves you money. 
Professional Maintenance is the Single Most Important Factor in Furnace Lifespan
Your furnace is a machine, and like any machine with moving parts, it needs occasional maintenance. Maintenance entails inspecting, cleaning, lubricating, tightening, and replacing various parts of the furnace. 
Inspection
A thorough inspection is done of your furnace and related parts that will reveal any potential problems such as parts that are beginning to wear out or faulty wires. If anything is amiss, it will be brought to your attention.  
Cleaning
The furnace parts will be cleaned to remove dust and soot that builds up over time. A dirty furnace may malfunction or simply work less efficiently. 
Filter Replacement
One of the most important parts of maintenance is replacing dirty filters. While this is something you can do on your own between service appointments, your technician will usually take care of this during a routine tune-up.  
Lubrication
Moving parts need proper lubrication to avoid premature wear or excessive friction that could lead to overheating. 
Tightening
Sometimes bolts and wires may loosen as the furnace runs and vibrates. Maintenance includes tightening up any loose parts. 
Replacing worn parts
When parts show signs of wear and tear, it is best to replace them before they break completely and cause your furnace to malfunction. Any parts that are noticed during the inspection should be replaced as part of maintenance. 
Professional furnace repair in Greensboro is the best way to ensure your furnace is in good working order, which will help it last longer.
Upgrade to a Smart Thermostat
A smart thermostat, otherwise known as a programmable thermostat, allows you to preset certain temperatures for different times of the day and even control your thermostat from your smartphone. Not only will this save you money by reducing your energy usage, but it will give your thermostat a break from running constantly, which lengthens its lifespan. 
Be Sure you have Sufficient Insulation in your Home
Your furnace will last longer if it doesn't have to work as hard to heat your home. One way to ease the burden on your furnace is to make sure you have good insulation in your home and that it is doing its job by keeping the cold air out and the warm air in. 
Add Years to your Furnace with Help from Berico
Your furnace can efficiently heat your home for many years with routine furnace repair in Greensboro by the experts at Berico. With a Comfort and Protection Service Agreement, you'll get yearly maintenance, discounts on heating fuel and repairs, and even credits toward new equipment in the event that you need to replace your current furnace in the future. 
Call (336) 273-8663 today to schedule furnace maintenance or request service here. 
https://www.berico.com/wp-content/uploads/2023/05/berico-logo-2023-2.png
0
0
Team Berico
https://www.berico.com/wp-content/uploads/2023/05/berico-logo-2023-2.png
Team Berico
2020-01-18 16:00:03
2023-01-24 05:52:32
How to Extend the Life of your Furnace with Maintenance