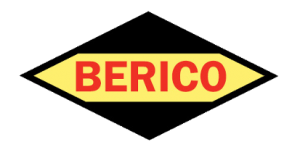 When you are in the market for a new HVAC company to work with on a repair or replacement project, you'll quickly find that there are plenty to choose from in the region. Sorting through the seemingly endless options can feel like an impossible task, but it's not as hard as it seems. This article is going to present some simple tips to help you evaluate the options and pick out a winner that is right for your needs.
Ready to get started without the need for further research? No problem – just call Berico for HVAC repair right away. This choice will leave you with a friendly and knowledgeable partner that is ready and willing to resolve all of your HVAC issues.
It Starts with Experience
There is no way around the value of experience in this industry. When picking from the many options available, be sure to pick a company that has stood the test of time and has been serving customers successfully for generations. For example, Berico has been in business for nearly 100 years and has left a trail of happy customers in its wake. You don't have to wonder whether or not the Berico team is up to the challenge of handling your HVAC systems, as their capability has been proven over and over again for the last century.
Plenty of HVAC Services Available
You'll also want to find a partner that is going to be able to handle anything that comes up with your HVAC system. In other words, you want to build a relationship with a company that can solve every problem you have, so you can avoid needing to go back out and look for a new contractor each time you have an issue with your system. Of course, it's no coincidence that the companies that have been around the longest also seem to have the most services available, so these first two points usually come in the same package.
Read Some HVAC Company Reviews
Online reviews are a bit of a double-edged sword. On the one hand, reviews can be a helpful way to gain some perspective on the kind of work a given company offers. At the same time, you can't verify the legitimacy of these reviews, and even the best companies are sure to have a few problematic customers along the way. Even former employees can leave reviews; So, when it comes to reviews, use them for an overview of the quality of the company, but don't put too much stock into one individual comment.
Make a Call
It's easy to fall into the trap of doing all of your research online, and that is certainly a good starting point. But that method will only get you so far – at some point, you'll want to make a call and see what kind of customer service you are offered. If an HVAC company is willing to take the time to answer your questions and address your concerns on the phone, there is a good chance that they will continue to offer good service after you become a customer.
https://www.berico.com/wp-content/uploads/2023/05/berico-logo-2023-2.png
0
0
Team Berico
https://www.berico.com/wp-content/uploads/2023/05/berico-logo-2023-2.png
Team Berico
2023-01-30 13:46:44
2023-01-30 13:46:44
Tips for Evaluating Potential HVAC Companies