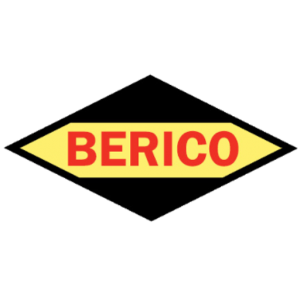 Do you need a new HVAC system? Whether your current system is outdated or has completely shut down, you want to replace it with the best HVAC system available. Here's what to look for in a new HVAC system and some of the best makes and models to consider.
What to Look For in an HVAC System
When it comes to choosing a the best HVAC system, the following criteria are the most important:
Energy efficiency. One of the most important considerations should be the energy efficiency of the system. A high efficiency HVAC system can save you a lot of money each year, in all seasons.
Comfort. The ultimate goal of an HVAC system is home comfort. Look for a system that achieves optimal comfort levels.
Reliability. Your HVAC system needs to work, without fail, whenever you need it. Find a system that you can count on to keep your home comfortable in any weather.
Life expectancy. If you want to get the most years out of your HVAC system, you need to choose one that has a long life expectancy.
Sound. Choose an HVAC system that operates quietly to minimize the intrusion to your daily life.
Types of HVAC Systems
These four types of HVAC systems are currently the most widely used in homes:
Furnace and AC combination. This is the standard forced air heating and cooling system. The furnace is typically fueled by natural gas or propane and the AC is electric.
Heat pump. A standard heat pump transfers heat either inside or outside depending on the desired indoor temperature using electricity. Heat pumps are highly efficient, but don't work well if temperatures fall below 40 degrees Fahrenheit.
Heat pump and furnace combination. This type of heat pump includes a backup furnace that kicks in if the temperatures fall below 40 degrees Fahrenheit.
Mini split system. These HVAC systems consist of units in each room that operate without ducts. The biggest advantage is zone heating and cooling, allowing different areas of the house to be at different temperatures. Mini split systems are electric, but recent models have improved efficiency.
Top Manufacturers and Models
Lennox. Both energy efficient and quiet, Lennox HVAC systems have been providing home comfort since the beginning of home comfort systems. A specific model to consider is the Lennox SL28XCV Air Conditioner.
Armstrong Air. Both efficient and quiet, Armstrong Air systems provide comfort at a good value. Models range in efficiency from 14 to 20 SEER.
Goodman. When it comes to HVAC replacement cost, Goodman systems are some of the most affordable while still offering durability and efficiency. The Goodman Split Air Conditioner is their top tier model.
York. York excels in the commercial sector of HVAC systems as well as residential. Best known for value, the York YXT 19 SEER Two Stage Air Conditioner is a good example.
Thermopride. Specializing in gas and oil furnaces, Thermopride also makes high efficiency air conditioners.
Berico Provides Reliable HVAC System Installation 
You can purchase the best HVAC system on the market, but it must be installed properly to achieve the efficiency rating on the label. Berico provides all of the top manufacturers and models and will install your HVAC system correctly for optimal performance.
Call 336-273-8663 today to schedule HVAC installation.
https://www.berico.com/wp-content/uploads/2023/05/berico-logo-2023-2.png
0
0
Team Berico
https://www.berico.com/wp-content/uploads/2023/05/berico-logo-2023-2.png
Team Berico
2022-03-01 17:26:49
2023-01-24 05:49:19
What Are the Best HVAC Systems?