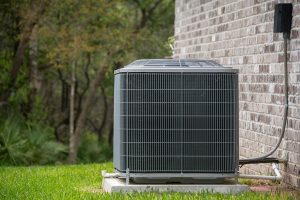 There is not a clear cut answer to this question. The best time of year for HVAC maintenance in Greensboro depends on a variety of factors. In general, in a climate where there all four seasons are represented, it is best to service your HVAC system twice a year: once in late summer or early fall for your heating system, and once in late winter or early spring for your cooling system.
Fall Heating Maintenance Prepares your System for Cold Weather
No matter what the forecast is for the weather this winter or what the farmer's almanac has to say about the chance of snow, you can expect some cold weather in North Carolina. Is your furnace, heat pump, or other heating system ready to battle cold temperatures and keep your home feeling cozy?
If you're not sure what condition your heating system is in, you could find yourself with a frigid house, in need of emergency service. Without central heat, your home can get cold quickly and become unlivable. During a cold snap, it is quite common for many people to experience problems with their heating system at the same time. You could be waiting a while for service. After-hours services, you have to pay higher fees.
Another reason to be proactive and schedule maintenance in the later summer or early fall is to save money. HVAC maintenance in Greensboro can help your heating system run more efficiently, which will reduce your energy bill, whether you use natural gas, propane, heating oil, or electricity.
Spring Cooling Maintenance Prepares your System for Hot Weather
Just as a fall maintenance appointment gets your heating system ready for winter, a spring maintenance appointment gets your air conditioning ready for summer. You don't want to wait and find out that your AC won't work on the first hot day of the season. Just as the first cold day, the first really hot day is when many customers find out that their AC needs service. You can avoid a long, sweltering wait and emergency service fees by scheduling maintenance early in the spring.
Maintenance of your air conditioner and furnace is important for energy efficiency. It's amazing what a simple cleaning can do to save energy and lower your bill in the summer.
Why is it Important to Schedule Maintenance Early in each Season?
It comes down to scheduling. If you want to be able to schedule a maintenance appointment at a convenient time for you, you're more likely to be successful if you call early in the season. Reliable local companies, such as Berico, are in high demand as the weather begins to change. Don't settle for a cut-rate company just because they can show up immediately. Ask yourself why their schedule is so wide open.
Call Berico today at (336) 273-8663 to schedule HVAC maintenance in Greensboro or request service here. Make sure your furnace is ready for the season and save yourself some money on your heating bill this year.
https://www.berico.com/wp-content/uploads/2023/05/berico-logo-2023-2.png
0
0
Team Berico
https://www.berico.com/wp-content/uploads/2023/05/berico-logo-2023-2.png
Team Berico
2019-11-27 17:32:33
2023-01-24 05:54:00
What's the Best Time of Year to Service your HVAC System