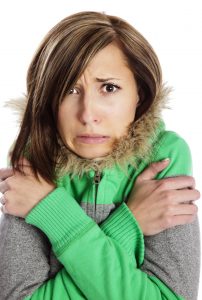 The holiday season is upon us with the mildly cool nights of autumn becoming colder and colder. Is your furnace ready for the winter temperatures? The only way to be sure is to schedule maintenance for your furnace. The best time of year for furnace repair is upon us. Here are the top 5 reasons why:
1. It's not extremely cold yet. Don't wait until the weather is freezing in Greensboro for furnace repair. Be proactive and schedule a tune-up before you need to turn your heat on full blast. This way you're not stuck freezing on a particularly cold night waiting on a repairman.
2. HVAC companies are less busy. Right now, Berico, your HVAC (heating, ventilation, and air conditioning) company will have time allotted for maintenance appointments. Once the weather is consistently colder they will be busy responding to emergency heating repair customers.
3. Prevent future problems. If you want to avoid unexpected furnace problems in the coldest part of winter, have your furnace tuned up now. This way you never have to worry that your furnace will fail, that you will wake up freezing in the middle of the night, or that you will arrive home to a cold house.
4. Save money. By scheduling Greensboro furnace repair before peak winter season, you can lower your energy costs over the cold weather months. And by preventing unexpected breakdowns, you avoid paying emergency fees to have a service call after hours.
5. Get propane or heating oil refilled. It's also a great time to have your propane or heating oil tank refilled if your furnace uses either of these fuels. Better to start the season full than to suddenly run out on a cold day or night.
To prepare your furnace for winter, schedule furnace repair in the Greensboro NC area now with Berico Heating and Air Conditioning. Call (336) 273-8663 or schedule online.
https://www.berico.com/wp-content/uploads/2023/05/berico-logo-2023-2.png
0
0
berico_admin
https://www.berico.com/wp-content/uploads/2023/05/berico-logo-2023-2.png
berico_admin
2016-10-25 19:08:59
2023-01-24 06:04:30
5 Reasons Now is a Great Time for Furnace Repair