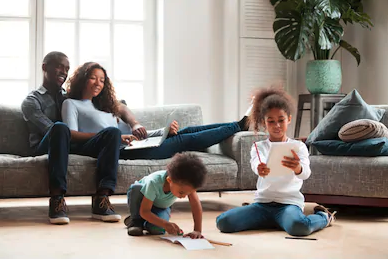 Why don't you have your furnace inspected, cleaned, and tuned up every year? Is it because you don't want to pay for maintenance? It worked just fine last year, it will be fine again this year, right? 
But what if it isn't fine? What if the collected dust, soot, and moisture from the summer humidity has caused damage to the heat exchanger or clouded up the heat sensor? What if there is some other issue that may keep it from running properly and you don't find out until you need to turn on the heat on a cold night? 
There are a lot of important questions here. Instead of questioning, know for sure that your furnace is working properly. The cost of maintenance is not only worth it, but it can mean you'll pay less for heating this year. 
Energy Efficiency
The biggest everyday cost associated with your furnace comes from the heating energy it uses. Whether it runs on gas, electricity, propane, or oil, a well-maintained furnace will use the least amount of energy, saving you money on your monthly bills. 
Avoid Emergency Repairs
If your furnace breaks down on a cold night, you may find yourself in need of an emergency repair. Emergency and after-hours fees are usually higher for most HVAC companies. If you had your furnace inspected and repaired before the cold weather set in, you most likely could have avoided these fees. 
Lengthen the LifeSpan of your Furnace
A regularly maintained furnace and tuned up will run for many more years than one that sits neglected. Furnace replacement is expensive, and yearly furnace repair in Greensboro by an experienced HVAC service can add years to your furnace's life span. 
Heating Fuel Discount
If your furnace runs on propane or oil, Berico offers a package deal including HVAC maintenance and discounted heating fuel. Sign up for a Comfort and Protection Service Plan and you'll save money in multiple ways. 
Preferred Customer Perks
HVAC companies offer additional benefits when you sign up for regular yearly maintenance. At Berico, these added benefits include priority service, 20% discount on repairs and diagnostic fees, bonus bucks toward new equipment, waived emergency and after-hours fees, and more. 
Still Not Convinced? Consider the Current Specials
In addition to all the ways listed above that furnace repair in Greensboro can save you money, Berico offers seasonal specials that make repairs, maintenance, and heating fuel more affordable. Check out the current specials for more ways to save on heating costs this year. Call (336) 273-8663 to schedule furnace maintenance today. 
https://www.berico.com/wp-content/uploads/2023/05/berico-logo-2023-2.png
0
0
Team Berico
https://www.berico.com/wp-content/uploads/2023/05/berico-logo-2023-2.png
Team Berico
2019-10-28 18:46:45
2023-01-24 05:54:03
5 Ways Furnace Maintenance can Save you Money