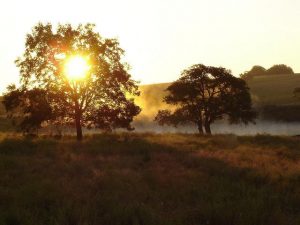 Meteorologists are predicting a warmer than usual fall for the east coast this year. You can expect to feel summer-like temperatures through September and into October, with higher than normal temperatures through November as well. What does this mean for household heating and cooling? It's likely your air conditioner will be running for a greater portion of this year, with your furnace sitting dormant much longer than usual. AC maintenance in Greensboro, NC, will be more important than ever before.
HVAC Maintenance Improves Efficiency which Reduces Energy Usage
Knowing that your air conditioner will be working overtime to beat the heat, you may be dreading your electric bills. During the fall you're used to getting a short respite from those high energy bills before the cold weather kicks in and it's the furnace's turn to do the work. But you can keep your electric bill lower by getting your HVAC system tuned up this fall. Maintenance involves cleaning, inspecting, lubricating, and repairing the working parts of your AC unit to achieve maximum performance. Typically, you would have your air conditioner tuned up in the spring and your furnace done in the fall. But this year, it would be wise to have your AC inspected in the fall as well since it may still have a few extra months to run. This is especially advisable if it has not had any maintenance yet this year. Avoid potentially high energy bills with AC maintenance in Greensboro, NC.
Thinking About AC Replacement? This Could Be the Year
Is your air conditioner showing signs of age? Is it running louder, switching on and off more, and failing to keep your home at your desired temperature? Are your electric bills skyrocketing? If any of these symptoms sound familiar, it may be time for a new air conditioner. New technology has made air conditioners extremely efficient. Up to 18 and 20 SEER (Seasonal Energy Efficiency Ratio) models are available that use a fraction of the electricity of older machines. If you've been wondering if upgrading your system to a more efficient model would be worth the money, this year the benefit would certainly outweigh the cost. Weather trends are likely to continue in the next few years, meaning a long term seasonal shift will take place, making warmer falls the norm. In this case, a new air conditioning unit will pay for itself in energy savings within the first few years.
A Comfort and Protection Service Agreement from Berico Helps You Prepare for a Warmer Fall
Maintenance agreements are the best way to keep your HVAC system in good working order. When you sign up, Berico puts you on a schedule for twice yearly maintenance and heating fuel delivery as needed. You never have to worry about running out of propane or heating oil because Berico times refills based on the amount you typically use and the weather each season. Your well maintained system will be less likely to break down, keeping your home comfortable all year long and your energy bills low.
Sign up for a Comfort and Protection Service Agreement today and be prepared for a warm fall. Call (336) 273-8663.
https://www.berico.com/wp-content/uploads/2023/05/berico-logo-2023-2.png
0
0
Berico
https://www.berico.com/wp-content/uploads/2023/05/berico-logo-2023-2.png
Berico
2017-08-20 16:17:40
2023-01-24 06:02:46
Best Ways to Prepare for a Warm Fall—it's Coming