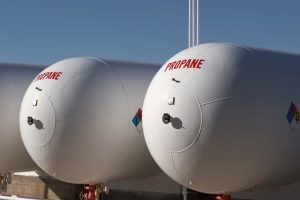 Whether you're in the transportation, farming, construction, or many other types of businesses, you need fuel regularly for your vehicles and machinery. Whatever your commercial fueling needs, you can have many types of fuel delivered to your place business – making your job easier by eliminating the need to travel to fuel stations. If you are in need of commercial fueling in Greensboro, Berico delivers 24 hours a day, 7 days a week.
Types of commercial fuels Berico delivers:
Ultra-low sulfur diesel fuel. Ultra-low sulfur diesel fuel has 97% less sulfur than low sulfur diesel. The advantage to less sulfur is that the fuel burns cleaner and reduces harmful emissions from diesel engines. Ultra-low sulfur diesel fuel can be used in place of diesel fuel in older and newer vehicles. As of 2010, all diesel fuel sold in the US had to be ultra-low sulfur.
Gasoline. We deliver all grades of gasoline. Gasoline is used in many different types of vehicles and can be delivered right to your business, farm, or construction site. Gasoline is also used in generators, mowers, and other equipment.
#2 Heating Oil. When it comes to heating your place of business, heating oil may be the most efficient fuel source.
Kerosene. Used as a heating fuel and for vehicles, kerosene is another commercial fuel that can be delivered directly to your place of business.
Commercial fueling is convenient
Whatever types of these fuels your business uses, Berico will deliver them directly to you. There are many benefits to fuel delivery in the transportation business. It's convenient because you don't have to travel to a fueling station to get the fuels you need to run your business. Eliminate all the messy paperwork by using just one fuel supplier. Have your vehicles and drivers ready to go at the start of the business day. When you have heating fuel delivered for your business, you eliminate the monthly energy bill by paying only when a refill is needed. At the construction site or on your farm, you can have fuel delivered and continue to work, rather than running out to a fuel station.
Berico provides commercial fueling in Greensboro
Whatever business you are in: transportation, construction, farming, etc., Berico can deliver the fuels you need right to your door. Providing reliable service to Greensboro and the surrounding area since 1924, we have established ourselves as a reputable commercial fuel supplier. Enjoy the convenience and affordability of commercial fuel delivery from Berico. Schedule fuel delivery or call (336) 273-8663.
https://www.berico.com/wp-content/uploads/2023/05/berico-logo-2023-2.png
0
0
berico_admin
https://www.berico.com/wp-content/uploads/2023/05/berico-logo-2023-2.png
berico_admin
2016-03-04 08:43:17
2023-01-24 06:05:11
Commercial Fueling in Greensboro Meets Many Different Needs