Do you want to know the real secret to stress-free hosting? Being prepared. By planning in advance for your get together, you can take the hassle out of hosting and focus on having a good time yourself. Being prepared includes things such as setting up a cleaning schedule for yourself and calling your propane supplier in Burlington, NC, to make sure your tank is full. Follow these tips and your event is sure to be the highlight of your guests' holidays.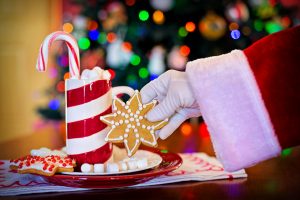 Make a list. The most organized people make lists so that nothing is forgotten. Whether you record your plans on paper or electronically on your phone or other device, make sure your list is thorough and that you always keep it with you. When you shop for supplies, you will want to refer to your list to make sure you get everything you need so you can make just one trip.
Prepare as much as possible in advance. Do everything that can be done ahead of time. Stock up on non-perishable food, decorations, napkins, and other supplies. Start cleaning the areas of your home that are not likely to get messy again before the event. Make sure you have all of the serving dishes and utensils you will need.
Decorate for the crowd. Keep your guests in mind when it comes to decorating. Are there going to be children there? If so, put the fanciest items away or up out of reach. Trying to impress important business associates? Use the fine china. Know your audience.
Tidy up and clean the most used areas. If you're strapped for time as the event approaches, clean just the areas of your home the guests will see. Close off bedroom doors and messy closets and any other area that will not be used.
Make your home comfortable. Keep your home at a comfortable temperature. Guests will feel more at home if it's not too warm or too cold. Before your get-together, be sure to contact your propane supplier in Burlington, NC, for a tank refill and a furnace tune-up. You don't want a heating emergency to ruin your plans.
Focus on the entryway. As the old saying goes, you only get one chance to make a first impression. Hang a festive wreath on the door, make sure the front porch and steps are clean, and be sure your foyer is inviting. Candles or scent warmers just inside the door create a warm ambience and a pleasing fragrance to set the tone for your party.
Home Comfort is the Key to a Happy Holiday Hosting Experience
Like all other preparations, preventative maintenance for your furnace and a refill for your heating oil or propane tank is a crucial measure. This is especially true if you are housing out of town guests who will be staying one or more nights. Alamance Oil, a propane supplier in Burlington, NC, can do more than just refill your tank. An all-in-one home comfort service, Alamance Oil offers a full range of HVAC services. Before hosting, schedule a furnace tune-up and fuel delivery to be sure your guests will be comfortable and happy for the duration of their stay. Call (336)226-9371.
https://www.berico.com/wp-content/uploads/2023/05/berico-logo-2023-2.png
0
0
Andrea Drake
https://www.berico.com/wp-content/uploads/2023/05/berico-logo-2023-2.png
Andrea Drake
2017-10-25 14:13:36
2023-01-24 06:02:38
Holiday Hosting Tips