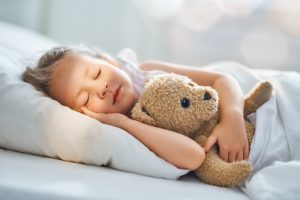 Are you getting good quality sleep every night? Do you have a more difficult time sleeping in the summer? Between the heat and the fact that the sun comes up earlier and sets later, many people suffer from insomnia in summertime.
If you're in search of solutions, one thing that may help is air conditioning. It is said that the optimal sleeping temperature is between 60 and 67 degrees Fahrenheit. In North Carolina the only way to achieve that temperature inside in the summer is with air conditioning.
Is Your Air Conditioner Working Properly?
To achieve an ideal sleeping temperature in your bedroom at night you will need a properly working air conditioner. If your AC is broken or not operating efficiently you may not to be able to get the temperature down as low as you want. Air conditioning repair in Greensboro may be necessary to restore your system to good working order.
Your system may simply need to be cleaned. When dirt collects on the evaporator coil it can't effectively cool the air as it passes through your system. Your refrigerant level could be low due to a leak that needs to be repaired. Dirty, clogged filters can limit the airflow through your AC. It could be that your air conditioner is not the right size for your home or that it is old and therefore not very efficient. Whatever the reason, either repair or replacement of your cooling system could be the key to getting better sleep.
Save Energy and Money with a High Efficiency Air Conditioner
Do you set your thermostat to a higher temperature in the summer to save energy? If you're suffering in the heat because you don't want to see your energy bill skyrocket, you could benefit from a new high efficiency air conditioner. But if you can't even afford to pay more for electricity, how can you afford a brand-new high-tech air conditioner? This is a common concern, but a new AC will actually save you money.
First of all, you don't have to pay for the entire system out of pocket up front. You can finance your new equipment so that you can make monthly payments on it. You'll find that with a lower energy bill each month, you'll have more leftover to put toward your new system. And once it's paid for, you'll keep enjoying the monthly savings for years to come. You can sleep better in the new coolness of your bedroom and without the worry of rising energy bills.
Berico Wants to Help You Sleep Better This Summer
Whether you need AC repair or replacement, Berico can help. Your technician will inspect your system and make a recommendation for the best course of action. If your system is old or the repair will cost more than it is worth, replacement may be your best option. If basic system maintenance is all that is needed to restore your AC to efficient operation, the choice is easy and inexpensive.
Call (336) 273-8663 today to schedule air conditioning repair in Greensboro and start sleeping better at night with an efficiently operating air conditioner.
https://www.berico.com/wp-content/uploads/2023/05/berico-logo-2023-2.png
0
0
Team Berico
https://www.berico.com/wp-content/uploads/2023/05/berico-logo-2023-2.png
Team Berico
2020-06-14 20:29:42
2023-01-24 05:52:23
How Air Conditioners Help You Sleep Better