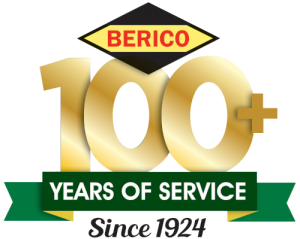 When you spend money on your home, it's always nice if you can make sure that spending is going to boost the value of your home in some way. Even if you aren't planning on selling in the near future, adding to your home's value allows you to recoup at least some of the money you spend at some point in the future. This article is going to take a look at some of the upgrades that you might consider when keeping home value in mind.
Of course, you'll need an HVAC partner for these upgrades, and Berico is the right choice for all kinds of AC services in Greensboro and more. Reach out today for more information or to make an appointment.
A Smart Thermostat
The easiest and most affordable option on our list is a smart thermostat. By upgrading from a standard thermostat to a smart thermostat, you'll gain plenty of advantages for a very minimal investment. Programming this kind of advanced thermostat is a breeze, and you should be able to better manage the temperature in your home to get exactly the results you desire. While such a simple upgrade shouldn't be expected to deliver a significant jump in home value, it is a nice modern feature that potential buyers will like to see.
Energy-Efficient Equipment
This next point jumps up to perhaps the costliest upgrade you can make, but the one that is going to have the biggest impact. Having new HVAC equipment installed that meets modern efficiency standards is a significant improvement for the house as a whole. Not only will better efficiency mean you don't have to spend as much on utilities each month, but it will also give you better results and improved comfort. Any potential buyer would love to know that the house comes with an up-to-date HVAC system.
Air Purification Capabilities
Adding an air purifier to your HVAC system might not be an upgrade you have previously considered, but it's an addition that is well worth what it costs. When the air purifier is in place and running, it will cut down on pollutants and allergens in the air, allowing you to breathe easier and adding yet another appealing feature for would-be buyers to contemplate.
Add a Zoning System
Zoning systems are becoming more and more popular in residential HVAC installations, especially in larger homes. If your home typically struggles to stay consistent in terms of temperature from room to room, adding a zoning system will make it easier to dial in the results you get and balance out how the house feels. Although zoning is gaining in popularity, it's still a relatively uncommon feature to have in your house – so this might be one amenity that helps convince a buyer that your house is the right one for their family.
Get Great Value
For an AC replacement in Greensboro, or for any other kind of HVAC project around your home, choose Berico to get great results and fair prices. Now is the time to get started!
https://www.berico.com/wp-content/uploads/2023/05/berico-logo-2023-2.png
0
0
Team Berico
https://www.berico.com/wp-content/uploads/2023/05/berico-logo-2023-2.png
Team Berico
2023-06-02 17:15:34
2023-06-02 17:15:34
HVAC Upgrades for Increased Home Value