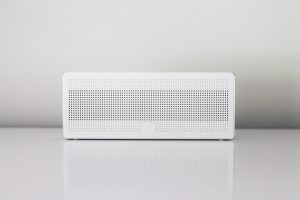 HVAC systems (heating, ventilation, and air conditioning) are not all the same. Choosing the right one is a very important decision. Follow these tips and get an expert recommendation from Alamance Oil before you schedule air conditioning installation in Burlington.
Bigger is Not Always Better
It's a common myth that a bigger HVAC system will make your home more comfortable and will run more efficiently. In fact, the opposite is true. Buying a system that is too big or too small for your home will cause it to fail to achieve the desired indoor temperature and can cause other issues from constant cycling to icing over. Ask the HVAC experts to recommend the right size system for the square footage and layout of your home before you purchase any equipment.
Some Systems Boast Unrealistic SEER Ratings
SEER (Seasonal Energy Efficiency Ratio) is a rating assigned to every HVAC system that suggests what kind of energy efficiency you can expect over a season of use. Similar to the gas mileage on a car, the number is not definite, but a suggestion or an estimate. Any system above a 14 SEER is considered efficient, with some systems being rated as high as 18 or 20 SEER. Some systems claim to reach a SEER of 21-25, but that is really an unrealistic rating. Those systems are also priced on the high end of the spectrum where the efficiency rarely ever makes up for the cost. It may be in your best interest to consider a system with a realistic SEER of between 14 and 18.
Online Reviews are one of the Best Sources of Information about HVAC System Quality
Take the time to research HVAC systems. Read reviews, compare brands, and see what real consumers are saying about some of the systems out there. Certain brands are known for quality and longevity, and you'll see that some models always get the best reviews. Don't purchase a system for which there is little or no information to be found. That should be a red flag to you that the manufacturer or model isn't very popular, and probably for good reason.
Get a Recommendation from your Trusted HVAC Company
Alamance Oil has decades of experience repairing and installing a wide variety of HVAC systems. The best advice is likely to come from a professional heating and air conditioning specialist, who knows which systems break down often and which don't, which systems last for 20 plus years and which ones will give you barely 10, and which are the most energy efficient.
Alamance Oil Offers more than just Air Conditioning Installation in Burlington
When you work with Alamance Oil you also get the benefit of HVAC expertise. Alamance Oil will recommend the best system for your home based on size, SEER, reviews, past performance, and any other helpful information. You can rest assured that you'll be purchasing the right system in addition to quality air conditioning installation in Burlington. If you need a new HVAC system, call Alamance Oil first: (336) 226-9371.
https://www.berico.com/wp-content/uploads/2023/05/berico-logo-2023-2.png
0
0
Team Berico
https://www.berico.com/wp-content/uploads/2023/05/berico-logo-2023-2.png
Team Berico
2019-06-10 20:54:57
2023-01-24 05:55:03
Tips for Choosing the Right HVAC System for your Home