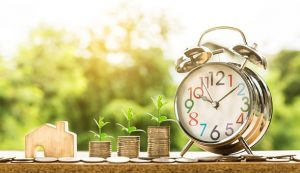 Looking for ways to cut back your heating costs this season? There's actually a lot you can do to pay less to heat your home. Some of these tips involve your heating system itself, others deal with your home insulation, and still others are about heating fuels. Your heating, ventilation, and air conditioning or HVAC service in Greensboro can perform an energy audit on your home to determine where you're losing energy, how to stop that loss, and prevent it in the future.  
Reduce Heating Costs with Routine HVAC Maintenance
One of the easiest and most effective ways to reduce your heating costs is to schedule routine maintenance for your heating system. Over the months and years that your system runs, it accumulates dirt and dust that can build up throughout the various parts of your heating system, reducing its efficiency. Maintenance involves cleaning, inspecting, lubricating, and repairing your system, which restores it to top condition for the best possible performance. A clean, tuned up heating system will lower your energy costs during the cold weather months.  
Stop Losing Valuable Heat: Add or Repair your Insulation
Poor or insufficient insulation is forcing your heating system to fight a losing battle. If the warm air your heating system creates can just seep out and cold air can seep in, you'll never achieve a comfortable indoor air temperature. Your heating system will cycle on and off repeatedly, taking a beating in the process. The solution is to improve your insulation. Seal cracks, replace weather stripping around doors, and add insulation to places where there isn't enough or any at all. If you're not sure where you are losing heat, your HVAC service in Greensboro can do an energy audit, which will pinpoint cold spots in your home. Experts can then advise you on how to better insulate your home, or take care of the insulation improvements for you.  
The Heating Fuel you Use and How you Purchase It Can Reduce your Heating Costs
Not all heating fuels are created equal. There have been many studies done to compare the cost of the main energy sources for heating: natural gas, propane, oil, and electricity. These energy sources are difficult to compare because they are all measured differently and they all create different amounts of heat from what seems to be the same amount of energy. If natural gas is already established in your home, it is one of the most cost-effective options for home heat. However, if you wish to use a gas log fireplace in addition to your home heating system, you may save money using propane for it separately. If you have an older home that happens to have an oil furnace, you'll find that although oil seems to be more expensive to purchase, you can get more heat out of a smaller amount of oil when compared to propane or gas. Propane is another popular choice. You can save on energy costs by using propane for other appliances as well as home heat, such as your range and clothing dryer. You don't typically have a choice which natural gas company provides your service, but you can choose from whom you purchase propane and oil.  
Save Money on Heating this Season with Berico's Comfort and Protection Service Agreement
The best way to cut back on energy costs is to work with Berico, a leading HVAC service in Greensboro. Save money on propane and heating oil when you sign up for regular deliveries. Keep your heating system running efficiently with routine maintenance. Combine all of these in one Comfort and Protection Service Agreement from Berico and you will not only save money, but get convenience and peace of mind. Call (336) 273-8663 and stay warm for less this winter.
https://www.berico.com/wp-content/uploads/2023/05/berico-logo-2023-2.png
0
0
Team Berico
https://www.berico.com/wp-content/uploads/2023/05/berico-logo-2023-2.png
Team Berico
2018-12-16 20:24:51
2023-01-24 05:57:46
Tips for Reducing Heating Costs