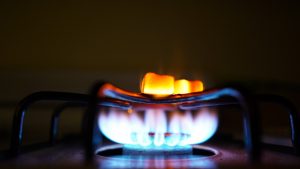 If you're a new propane user or you're thinking of switching, choosing a supplier is an important decision. Not all suppliers offer the same level of service and the same options. You are not obligated to use the company whose name is on your tank. In most areas, there are a variety of suppliers to choose from. Before deciding on a propane supplier in Eden, consider these tips.
Look for a Supplier who offers Automatic Deliveries (and Furnace Maintenance as a Bonus)
Do you want to have to keep tabs on the propane level in your tank, or would you rather let your supplier handle that? Most customers would choose a supplier who will calculate your propane usage and time your automatic deliveries accordingly. Running out of propane is not only inconvenient, but it requires additional maintenance upon refilling the tank. When a tank gets completely empty the pressurization can get out of whack and leaks can easily occur at the time of refill. And if your tank runs out on a cold day, it will take even longer to get your home warm again. It's also beneficial to find a company that offers furnace maintenance with deliveries so that you can have one company handle all of your home heating needs (and perhaps even your cooling needs as well).
Find a Reliable Supplier with a Good Reputation and Safety Rating
Ask friends and neighbors what supplier they use and if they are satisfied with their service. Check the status of any company you're considering with the Better Business Bureau. Read online reviews (not just the ones posted on the company's website). Check to make sure the supplier is licensed in the state where they do business. Look up their safety ratings as well through the BBB to be sure you're choosing a reliable company.
Ask about Fees and Pricing and get all the Details Before Signing any Contracts
Many propane suppliers will avoid mentioning the fees they charge for certain services or the cancellation of services. Initial pricing may also be promotional and your price for later refills could be much higher. Ask questions and get everything in writing before signing up for propane deliveries with any company. Make sure you understand all of the rules and fine print. Don't work with a company that is not forthcoming about any aspect of their services.
Carolina Fuels is a Propane Supplier you can Trust
When you look up Carolina Fuels through the Better Business Bureau, you will find an A+ accreditation for customer service and safety. Ask around the community and you'll hear nothing but positive things. When you speak with a representative at Carolina Fuels you'll get all the information you need up front, no mystery. Comfort and Protection Service Plans are available that combine your propane deliveries and HVAC system maintenance in one convenient package that saves you money and offers benefits like discounts on propane and repairs. Make Carolina Fuels your propane supplier of choice today: (336) 623-9741.
https://www.berico.com/wp-content/uploads/2023/05/berico-logo-2023-2.png
0
0
Team Berico
https://www.berico.com/wp-content/uploads/2023/05/berico-logo-2023-2.png
Team Berico
2019-05-27 20:52:22
2023-01-24 05:55:50
Tips on Choosing the Right Propane Supplier