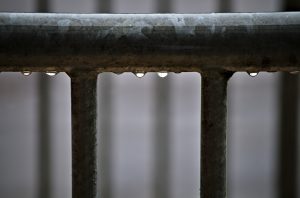 When you notice water leaking anywhere in your home, it can be alarming. When the water is coming from your air conditioner it can be both alarming and puzzling. There are actually some very common reasons your AC may be leaking water, and in most cases, it can be easily repaired. But before you call for AC repair in Burlington, you may want to have a general idea of what's going on with your air conditioner. 
Common Causes of Water Leakage in Air Conditioners
Clog in the condensation drain. 

As warm air is converted to cool air, condensation takes place, meaning moisture is created. Excess moisture should drain out 

through the condensation drain, unless there is a blockage of some kind. 

 

Lack of air flow.

 If filters are clogged or vents are closed or blocked it can decrease the amount of air moving through your air conditioner. Without proper air flow, excess moisture can be created and leak out.

 
Broken condenser pump.

 When excess moisture builds up in your AC unit, there is a pump that gathers the water and sends it out through the condensate drain. If the pump is malfunctioning, the water could be leaking inside.

 

Poor sealing and insulation.

 If your air conditioner isn't sealed well or doesn't ha

ve the proper insulation,

 hot air can get to the condenser coil, which creates excess moisture that may leak out.

 

Uneven installation of the outdoor unit.

 If 

your

 outdoor AC unit is not on a level surface it can cause excess moisture to be created or to fail to drain properly. 

 

Damaged drain pan.

 

The drain pan holds excess moisture, so any leaks in it will cause the water to leak out. It is common for the drain pan to get old and rusted after holding water on a constant basis. 

 

Low refrigerant.

 When the refrigerant level in your system gets low it can cause it to freeze. Then when it warms again it melts, causing water leakage.

 
What 
Should
 You Do if your AC is Leaking?
If you see water around your air conditioner and you're sure that's where it's coming from, not a separate plumbing issue, take the following steps. 
Turn off your AC. 

The only way to keep the problem from getting worse is to turn off your air conditioning system. 

 

Soak up the water. 

Use something to soak up the water, such as old towels or paper towels, to prevent any water damage to the interior of your home. 

 

Check all of your filters and vents. 

Make sure your filters are not too dirty or clogged. Make sure all vents are open and unblocked. If everything looks to be in order, move on to step 4.

 

Call for AC repair in Burlington.

 At this point, you will need the help of an HVAC professional who can diagnose and repair the problem. Alamance Oil is a reliable source for AC repair in Burlington and the surrounding area. A certified, trained technician will have your air conditioning repaired and operating properly as soon as possible. 

 
If you're experiencing leaking water from your air conditioner, call Alamance Oil today: (336) 226-9371.
https://www.berico.com/wp-content/uploads/2023/05/berico-logo-2023-2.png
0
0
Team Berico
https://www.berico.com/wp-content/uploads/2023/05/berico-logo-2023-2.png
Team Berico
2019-04-01 19:28:41
2023-01-24 05:55:57
Why is My AC Leaking Water?