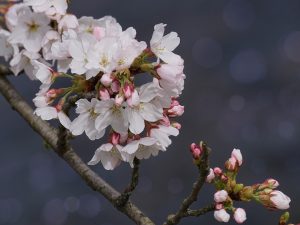 Did you know there is a time of year that's best for scheduling HVAC maintenance? Experts recommend yearly maintenance for both your furnace and your air conditioner to keep it running efficiently and to prevent unexpected and potentially expensive problems. This means two separate appointments are needed each year. So, when should you schedule this annual maintenance to avoid costly HVAC repair in Burlington, NC?
Air Conditioning Maintenance Should Be Done in Late Winter or Early Spring
Late Spring is a very busy time for heating and cooling companies. As the weather starts to warm up, homeowners start turning on their air conditioners for the first time, and many will be met with the unfortunate situation of a system that isn't working properly. Either it won't come on at all, or when it does it makes weird noises, or it won't blow enough cool air. If you wait too long in Spring to schedule your spring maintenance, you'll hit the busy season when it's more difficult for your technician to find a time that suits your schedule. The earlier you call, the more flexible and easier scheduling will be. By calling early, you know you'll be prepared for hot weather; that your air conditioner is in excellent working order and will run efficiently and consistently.
Furnace Maintenance Should be Scheduled in Late Summer or Early Fall
For the same reasons that AC maintenance is best done in spring, furnace maintenance should be done in late summer or early fall. Avoid the rush and the busy season for HVAC companies by being proactive and making sure your furnace will be ready to handle that first cold fall night. Another thing to consider about furnace maintenance is propane or heating oil refills. If your furnace runs on propane or oil, your tank needs periodic refills to avoid running out. Purchasing heating fuel ahead of schedule helps you to get a better price and avoid shortages that can sometimes occur during particularly cold winters. You can knock out both maintenance and fuel delivery in one appointment when your HVAC company and fuel supplier are one in the same.
The Benefits of Calling Alamance Oil for System Maintenance and HVAC Repair in Burlington, NC
Save Money. HVAC maintenance saves you money in many ways. A well-tuned system runs more efficiently, thus uses less energy, resulting in lower energy bills. By keeping your system well-maintained, you avoid unexpected problems that could lead to after-hours and emergency repair fees. Being on a regular maintenance agreement means discounted repairs when needed, among other perks like priority scheduling and waived after-hours and emergency fees. And filters are included in the total price of the maintenance.
Avoid System Failure. Don't suffer in the sweltering heat or freezing cold while you wait for repairs. Your system is already in great shape following preseason maintenance.
Get All-in-one Home Comfort Service. Alamance Oil combines fuel delivery with HVAC repair in Burlington, NC so that you receive a discount on your fuel and you save time by making one call to schedule just one appointment.
Call today to schedule your spring AC maintenance: (336) 226-9371.
https://www.berico.com/wp-content/uploads/2023/05/berico-logo-2023-2.png
0
0
Team Berico
https://www.berico.com/wp-content/uploads/2023/05/berico-logo-2023-2.png
Team Berico
2018-04-29 15:41:15
2023-01-24 05:58:49
Why is Timing Important When Scheduling AC Maintenance and Repairs?