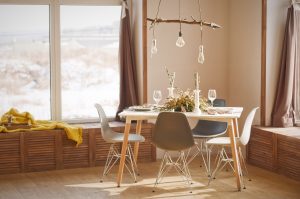 Your AC is a large appliance that is responsible for as much as half of your home's total electricity usage during the warm weather months. To keep it working properly you will occasionally have need of an HVAC service in Greensboro. One such service, Berico, wishes to answer some of the commonly asked AC questions for you.
Does my Air Conditioner Really Need Preventative Maintenance?
Do you ever wonder if your AC actually needs maintenance? If it's still running, homeowners have a tendency to assume all is fine with their AC. But there's a lot more going on inside your system than you may be aware of. Over time dust builds up and clogs your intake filters. If these are not replaced regularly, that dust then gets into your ducts and eventually into your air conditioner. Dust inside your AC can cause all sorts of problems from an evaporator coil malfunction to other mechanical errors. If your AC hasn't broken down yet, it is likely working harder than necessary due to the lack of maintenance. Your energy bills will be higher and eventually, you'll experience system malfunction. Preventative maintenance keeps your AC operating efficiently and prevents unexpected problems that could result in expensive repairs.
How Often Does my Air Conditioner Need a Tune-Up?
Any reputable HVAC Service in Greensboro will recommend a yearly tune-up for your AC. A tune up is just another term for maintenance and typically involves a thorough inspection and cleaning, followed by any necessary repairs such as replacing worn out parts or tightening bolts. Replacing filters is also included in most tune-ups. Having your local HVAC company perform a yearly tune-up in the late winter or early spring ensures your AC is ready for the upcoming home cooling season.  
How Often Should I Change my Filters?
It is recommended that you replace your filters every 3 months, and at the very least, every 6 months. You should replace them monthly if your home is newly constructed or if any recent renovations have taken place. The monthly principle applies for up to a year following any construction. The reason is that construction projects create additional dust and debris that would not normally be present in your home.
What are the Warning Signs that my AC is not Operating Properly?
Many homeowners ask this question too late after their AC breaks down a hot day. But the experience is often so inconvenient they want to know how to prevent it from happening again. Pay attention to these clues: unusual noises, excessive humidity, uneven cooling, constant cycling on and off, and low air flow. If you notice these or any other unusual signs from your AC, call your HVAC service in Greensboro right away. You may be able to avoid complete system failure by being proactive.
Don't hesitate to call Berico with any other questions you have regarding your HVAC system: (336) 273-8663. Berico can tune up your system yearly to keep it operating efficiently. Schedule a maintenance appointment and consider becoming a Comfort and Protection Service Plan Customer to receive regular maintenance and other benefits.
https://www.berico.com/wp-content/uploads/2023/05/berico-logo-2023-2.png
0
0
Team Berico
https://www.berico.com/wp-content/uploads/2023/05/berico-logo-2023-2.png
Team Berico
2019-05-02 20:48:22
2023-01-24 05:55:54
4 Common AC Service and Maintenance Questions Answered