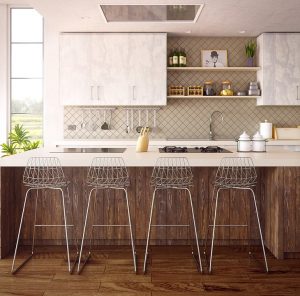 Have you been thinking about switching to propane but you're still undecided? It's normal to have some uncertainties if you've never used propane before. Many households and businesses use propane in Eden, Reidsville, and the surrounding area for a variety of positive reasons. Here are some facts about propane that may help you to make your decision.  
What You Should Know About Propane:
Propane is Affordable. 

When compared with other energy and heating sources, propane is an affordable option. It's efficient

 – 

producing a lot of heat and energy with just a small amount of fuel. It's versatile

 – 

able to power other appliances in addition to your furnace, such as your stove/oven, clothing dryer, water heater, and more. You can reduce your monthly power bill by using propane. 

 

Propane is Safe. 

Propane only ignites at extremely high temperatures, making it a non-volatile fuel. It is non-toxic/not poisonous and stored in a tank outside of your home. You have no reason to worry about the safety of propane. 

 

Propane is Easy on the Environment. 

Its non-toxic nature also means it does not harm the environment. It won't contaminate water or soil and it releases no greenhouse gases. Using propane can actually reduce your household or business's impact on the environment. 

 

Propane is Reliable. 

If the power goes out, propane still works. Your home and your family will still be warm, be able to take hot showers, cook meals, and dry clothes. Propane can even power a generator to keep your electrical appliances running, like your refrigerator. 

 
What You Should Know About Propane in Eden from Carolina Fuels:
Deliveries can be Automatic. 

You never have to worry about running out of propane or remembering to call and request a refill. Carolina Fuels times your deliveries based on your household usage, the weather, and other factors. 

 

You Can Save More with Pricing and Maintenance Plans.

 Price protection plans, HVAC maintenance plans, and other combined services can make your propane deliveries more affordable. A Comfort and Protection Service Plan combines maintenance with propane deliveries for a discount.

 

Emergency Service. 

If you ever need an emergency delivery or furnace repair, Carolina Fuels is available 24 hours a day/7 days a week. You'll get priority service and no emergency fees if you're a Comfort and Protection Service Plan customer. 

 

Locally Owned and Operated Propane Company.

 

An important fact to keep in mind about Carolina Fuels is that the company is local. They operate in Eden, Reidsville, and the surrounding area. A local supplier can get fuel to you faster in an emergency and can offer lower prices because transportation is not a huge expense.

 
Still on the Fence about Propane?
If you're still not sure, call Carolina Fuels at (336) 623-9741 to speak with a representative about the benefits of using propane. You'll get honest, factual information that you can easily understand. Become a propane customer with Carolina Fuels today and start experiencing the benefits.  
https://www.berico.com/wp-content/uploads/2023/05/berico-logo-2023-2.png
0
0
Team Berico
https://www.berico.com/wp-content/uploads/2023/05/berico-logo-2023-2.png
Team Berico
2019-09-27 14:40:14
2023-01-24 05:54:53
On the Fence about Propane? Here's what you Need to Know