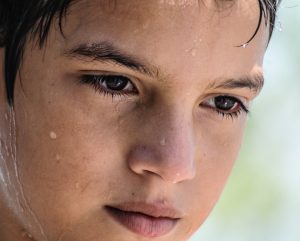 Spring and summer of 2018 are predicted to be hotter than average. Sweltering heat and oppressive humidity will make your air conditioner work overtime. Is yours up to the task? If you're not sure and it hasn't had any repairs for a while, it's time to look into AC maintenance in Eden, NC. Maintenance for your air conditioner involves inspecting, cleaning, lubricating, and repairing the various parts of the system so that it runs more efficiently.
AC Maintenance in Eden, NC has Numerous Benefits
The benefits of yearly maintenance for your air conditioner include, but are not limited to:
Save money. There are a few different ways that AC maintenance will save you money. First of all, your system will run more efficiently when it is clean and tuned up, meaning it uses less energy and keeps your bills low. The following benefits also save you money as well as stress.
Avoid AC breakdowns on hot days. If your air conditioning fails on a sweltering summer day, you will feel it almost immediately. The indoor temperature will climb up fast and you'll have to wait for your HVAC company to come out and fix it. And that's after they fix the other customers' air conditioners who are in the same boat as you but called in earlier. Scheduling preventative maintenance in the spring can prevent unexpected breakdowns and save you money on repairs.
Add years to the life of your air conditioner. Like any machine, a well-maintained AC unit will operate properly for many more years than a neglected system. You can avoid replacing your system as often by taking good care of the one you have, which saves you money as well.
Avoid emergency and after-hours repair fees. If your AC fails in the evening or on a weekend, you may need an emergency repair. Many HVAC companies charge higher rates for emergency and after-hours service calls. Regular maintenance can help prevent these ill-timed breakdowns so you can avoid the higher rates and fees.
Enjoy perks from your HVAC company. When you sign up for a maintenance plan, your HVAC company comes out regularly to give your system a checkup and tune-up. A plan or agreement also comes with added perks like discounts on repairs and diagnostic fees, waived emergency/after-hours fees, priority service, and more.
A Comfort and Protection Service Agreement from Carolina Fuels Comes with Serious Perks
Now that you know the major benefits of yearly maintenance for your air conditioning, you should also know the added perks that come along with signing up for a Comfort and Protection Service Plan with Carolina Fuels. Your yearly AC tune-up also gives you 20% off repairs and diagnostic fees, priority service scheduling, waived emergency and after-hours fees, and $50 in bonus bucks that can be used toward any new equipment. Save money and enjoy the peace of mind that comes with AC maintenance in Eden, NC. Call Carolina Fuels at (336)623-9741.
https://www.berico.com/wp-content/uploads/2023/05/berico-logo-2023-2.png
0
0
Team Berico
https://www.berico.com/wp-content/uploads/2023/05/berico-logo-2023-2.png
Team Berico
2018-03-15 16:08:13
2023-01-24 06:01:14
Preparing for One of the Worst Predicted Summers