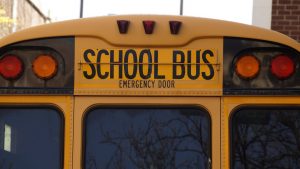 How much do you know about propane? You may know that it's a clean-burning, non-toxic fuel that is often used to heat homes and fuel backyard grills. But propane can do so much more, probably more than you're even aware of. It's a versatile alternative to natural gas, electricity, heating oil, and other common fuels. Consider all that Burlington propane can do. 
Power School Buses

 –

 

Many school buses run on

 diesel

 fuel

, but propane is an increasingly popular option

 since it

 is cleaner than diesel

. P

ropane engines are

 

quieter, 

which increases safety by 

making it easier for drivers to hear

 what's going on around them

.

 It is also

 

cheaper due to price and efficiency.

 

Propane performs better

 in freezing temperatures than diesel, making it easy to start school buses in any weather.

 

 

Power Mowers

 

–

 

Burlington 

p

ropane is a greener alternative to gasoline, which is especially important to landscapers and homeowners who 

want to preserve the

 beauty of nature.

 Propane

's

 efficien

cy m

ean

s

 fewer trips to the gas station.

 

Plus

,

 you can ditch those messy gas cans.

 

Heat Water

 

–

 

Using

 p

ropane 

as

 

a 

water heating fuel

 just makes sense

, especially in the case of tankless or on-demand water heaters. It can also be used to heat pools and hot tubs.

 

Dry Clothes

 –

 Propane clothes dryers run more efficiently than electric and eliminate static cling almost entirely. Clothes dry faster and won't stick together.

 

Power Forklifts and Material Handling Equipment

 

–

 

Want a competitive edge?

 

Propane 

can 

more 

cheaply

 

power forklifts and other machinery used indoors

 —

 without releasing harmful fumes into warehouses and factories. 

 

Fuel 

Farm Machinery

 –

 Just like other 

equipment 

that 

usually

 run

s

 on diesel, farm vehicles and agricultural 

machinery

 

are 

becoming more commonly powered by propane. The same benefits apply here, such as efficiency, cleanliness, and affordability. 

 

Combined with Diesel and Used in a Dual-Fuel System

 – 

The newest technology in propane engines is 

a 

dual-fuel system that runs on a mixture of diesel and propane, allowing farmers to use their existing equipment and still be in compliance with Tier 4 standards in emissions. 

 
These are just some of the latest uses for this versatile fuel that you may not have been aware of before. Homeowners and business owners alike can benefit from these new uses of propane in Burlington, NC, and throughout the country.  
Burlington Propane 
Supplier
Alamance Oil
Provide
s
 Fuel for 
These New
 Uses and More
While you may be surprised by the versatility of propane, its uses are only expanding. As it grows in popularity and demand, more appliances, vehicles, machinery, and other items will be designed to run on propane. Because of its cleaner emissions, soon there may even be tax incentives available for powering more equipment with propane.  
Alamance Oil provides propane and other types of fuels to the Burlington area, as well as maintenance and repair for equipment, such as residential and commercial furnaces and other appliances. 
Call Alamance Oil and 
s
tart a 
p
ropane 
d
elivery 
p
lan 
t
oday.
Want to save money and time? Alamance Oil also offers automatic delivery plans that make propane more convenient and affordable. Call (336) 226-9371 to discuss Burlington propane options and delivery service with the experts at Alamance Oil.  
https://www.berico.com/wp-content/uploads/2023/05/berico-logo-2023-2.png
0
0
Team Berico
https://www.berico.com/wp-content/uploads/2023/05/berico-logo-2023-2.png
Team Berico
2019-02-27 16:20:52
2023-01-24 05:56:00
Propane Can Do That? 7 Things that May Surprise You