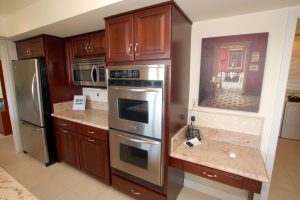 Heating your home with a propane furnace is a relatively common practice. Many homeowners use propane by choice, others use it because natural gas is not available in their area. Probably the most common use of propane is in backyard grills. But did you know there are at least 7 other household appliances that can run on propane? Propane in Burlington, NC is convenient and affordable. It can be delivered and automatically refilled by Alamance Oil. Consider trying these propane-powered appliances.
Water Heaters. This one may not be too surprising, as propane water heaters are not uncommon. The most common energy sources for water heating are typically electricity or natural gas, but propane is a close third. Propane burns hot and resonates, meaning you can heat a lot of water quickly.
Fireplaces. Gas log fireplaces are often propane-sourced. There are advantages to propane logs over burning wood, such as cleanliness and convenience. It's easier to hook a propane tank up to a gas log fireplace than it is to tap into an underground natural gas line.
Stoves and Ranges. Propane stovetops and ovens are an efficient alternative to electricity. Some homeowners prefer to cook over a flame as opposed to a flat top stove or coil. A propane powered oven preheats faster than electric.
Clothing Dryers. You can conserve electricity by purchasing a propane clothing dryer. Clothes will even dry faster as propane creates heat more quickly and keeps a steady heat over time.
Outdoor Fire Pits. The convenience of propane-fueled fires does not have to be confined to the indoors. Outdoor fire pits can also be propane fueled, allowing you to skip the work of starting a wood fire and just flip a switch.
Pool and Hot Tub Heaters. If you have a pool you wish to heat or a hot tub, propane is a much more efficient heating fuel. The rapid heating time and longevity of the heat make it a wise choice for warming large quantities of water.
Refrigerators and Freezers. These are much less common, but still a possibility. But most often, campers can benefit from propane-powered refrigerators and freezers.
The Major Benefits of Using Propane in Burlington, NC
Efficient. Propane burns hotter than gas and heats much faster than electricity.
Environmentally Friendly. Propane burns clean and does not emit greenhouse gases.
Safe. Propane tanks are sturdy and rarely leak. In the case of a leak, the smell alerts you.
Can save you money. In many cases propane is more affordable than gas or electricity.
Good for emergencies. If the power goes out or the gas line is interrupted, your own personal propane supply is still available.
Versatility. Propane can be used for many different household appliances besides just home heating.
Alamance Oil is your Burlington Propane Supplier
If you are interested in trying propane or purchasing additional propane-powered appliances, contact Alamance Oil. Your supplier will install your tank and can assist with hooking up new appliances to your propane source. Automatic deliveries are available for propane in Burlington, NC. Call (336) 226-9371.
https://www.berico.com/wp-content/uploads/2023/05/berico-logo-2023-2.png
0
0
Team Berico
https://www.berico.com/wp-content/uploads/2023/05/berico-logo-2023-2.png
Team Berico
2018-03-02 21:00:48
2023-01-24 06:01:16
What Propane-Powered Appliances are Available?