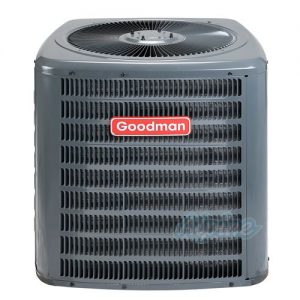 When you need a new AC installation in Burlington, it is important to find out which service companies have a history of excellent customer satisfaction and technical competency. Trusting this large installation to an inexperienced installer could result in the wrong-sized system being installed, or the right-sized system installed incorrectly, which could cause future electric failures with your compressor or fan controls. Alamance Oil has fully certified and trained technicians to correctly size a new air conditioning system for your home, making sure that all of the parts are functioning properly and that you are satisfied with the installation.
Over-Sized Systems and Poor Maintenance Can Cause Fan and Compressor Problems
Taking care of your air conditioning system is similar to taking care of your car. Filters need to be changed, and parts should be inspected and tuned up annually to ensure the safety and efficient operation of your system. The U.S. Department of Energy lists the most common problems that occur with air conditioners, on www.energy.gov:
"INADEQUATE MAINTENANCE

If you allow filters and air conditioning coils to become dirty, the air conditioner will not work properly, and the compressor or fans are likely to fail prematurely.

ELECTRIC CONTROL FAILURE

The compressor and fan controls can wear out, especially when the air conditioner turns on and off frequently, as is common when a system is oversized. Because corrosion of wire and terminals is also a problem in many systems, electrical connections and contacts should be checked during a professional service call."
The failure of the compressor or fan controls can be costly, so it is important to avoid the possibility of a system malfunction by having regular maintenance on your AC system.  A professional and experienced technician will know how to maintain your system as well as accurately install a right-sized new replacement if needed so your Burlington AC system will run at the optimal efficiency. This also will help you to save money on your monthly energy bills. Alamance Oil performs a complete evaluation of your existing ductwork, vents, and floor plan, to recommend a high quality and dependable HVAC system for your family.
Faulty Installations Produce Low Airflow
Installations that are improperly completed result in numerous problems, including low airflow. This could make your home uncomfortable, and make your system work harder, creating higher utility bills. At the U.S. Dept. of Energy, inadequate maintenance, and faulty installations result in the following:
 "Improper installation of a central air conditioner can result in leaky ducts and low airflow. Many times, the refrigerant charge (the amount of refrigerant in the system) does not match the manufacturer's specifications. If proper refrigerant charging is not performed during installation, the performance and efficiency of the unit is impaired. Unqualified service technicians often fail to find refrigerant charging problems or even worsen existing problems by adding refrigerant to a system that is already full."
In today's HVAC industry, qualified, professional technicians who are trained and certified is essential for keeping your cooling system running safely and efficiently for as long as you own it. For trustworthy service and outstanding products, contact Alamance Oil at 336-226-9371.   (Source: Common Air Conditioner Problems, energy.gov, June 3, 2015)
https://www.berico.com/wp-content/uploads/2023/05/berico-logo-2023-2.png
0
0
berico_admin
https://www.berico.com/wp-content/uploads/2023/05/berico-logo-2023-2.png
berico_admin
2015-07-25 07:55:37
2023-01-24 06:06:31
A Competent AC Installation in Burlington Helps to Avoid Future Electric Problems