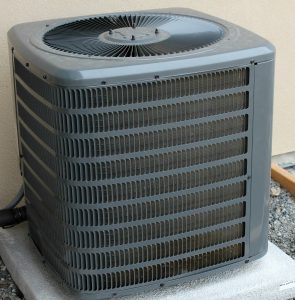 Air conditioners are amazing machines. They can keep your home comfortably cool on even the hottest summer days, transforming hot, humid air into crisp, cool air. That is, until the unfortunate moment that something malfunctions and your system stops working. Suddenly the coolness is gone and you're left wondering what went wrong. This situation may have been avoided if the air conditioner was properly cared for. 
Immediately following air conditioning installation in Reidsville, start on these best practices for keeping your AC in top shape and you can extend the overall life of your system. 
Follow a Regular Maintenance Schedule
The best thing you can do for your air conditioner is to get a professional inspection and tune-up each year. Regular maintenance is necessary to keep all the moving parts in your AC working properly, the refrigerant levels right, and the electrical components connected. Cleaning is a big part of maintenance as well, because dirt, dust, and other debris can build up in your air conditioner over time causing a variety of problems from clogged filters to an ineffective evaporator coil. 
Keep the Area Around your Outside AC Unit Clear
A common mistake that many homeowners make is to try and conceal their outdoor unit by planting bushes or plants around it. This, unfortunately, causes plant debris, dirt, and pollen to get into the unit and inhibit the flow of air. You should keep the area around your outdoor AC unit completely clear. Periodically clear away leaves and other debris that may blow up against the unit. When mowing around the unit, mow in such a direction that the grass clipping will be blown away from it. If necessary after mowing or weed eating, use a broom or brush to clear off the unit. 
Change your Filters Regularly
One of the easiest, but most often forgotten, best practices for air conditioners is to change your filters regularly. Every 3 months is optimal, but every 6 months is the minimum. Clogged or even slightly dirty filters inhibit the flow of air into the intake vents. When your AC doesn't get enough air, it won't be able to effectively create cool air and disburse it throughout your home. If you feel you're experiencing low airflow out of your vents or any other AC problems, try replacing your filters and see if it improves. Changing filters regularly will also reduce the amount of dust, pollen, and other allergens that blow around your home. 
Call your HVAC Service at the First Sign of a Problem
Do you have reason to suspect that your AC may not be working properly? Have you heard weird noises coming from your system, noticed uneven cooling in various areas of your home, or the circuit breaker for your AC unit keeps tripping? These are just a few of the many signs that your air conditioner is not operating properly. When you ignore these signs you are increasing the chances of a total system breakdown that may result in the need for new air conditioning installation in Reidsville. 
Carolina Fuels Offers Maintenance, AC Repair, and Air Conditioning Installation in Reidsville
Carolina Fuels is your complete home comfort service, offering maintenance, emergency repair, and air conditioning installation in Reidsville, Eden, and the surrounding area. Whatever HVAC services you need, Carolina Fuels is ready to respond. Call (336) 623-9741 to schedule an appointment today.
https://www.berico.com/wp-content/uploads/2023/05/berico-logo-2023-2.png
0
0
Team Berico
https://www.berico.com/wp-content/uploads/2023/05/berico-logo-2023-2.png
Team Berico
2019-07-20 17:19:55
2023-01-24 05:55:00
Best Practices for Keeping your AC in Top Shape