If you are in the market for a new furnace, you will need to decide between a few options. Two of the most common heating fuels are natural gas and heating oil. Both types of furnaces and the fuels they use have their pros and cons. Consider this comparison of heating fuels in Eden NC to decide which is best for you.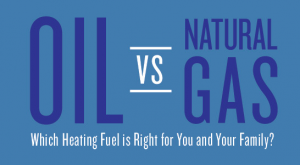 Heating Oil Furnaces
Cheaper than gas furnaces
Slightly less efficient than gas furnaces
Heating oil goes further and creates more heat per BTU than gas
Storage tank and deliveries are needed (scheduled deliveries ensure you don't run out)
Ideal for homes where natural gas is not available
Gas Furnaces
More expensive than oil furnaces
More efficient than oil furnaces
More gas than oil is needed to create the same amount of heat
Regular maintenance is necessary for efficient operation
No storage tank needed (you can never run out)
Natural gas is not available in all areas
Carolina Fuels Can Help You Choose Between Heating Fuels in Eden
The heating and air conditioning experts at Carolina Fuels can help you decide which heating fuels is right for your home. Each individual home and situation is unique, and the same heating fuel and furnace options will not necessarily work for everyone. If your home does not have access to natural gas lines, heating oil is an ideal alternative. If you have always used gas, it is possible to switch to oil. Some customers find that heating oil provides a cozier heat than gas, as it radiates and seems to last longer. Oil creates more soot when it burns, but it does not harm the environment. Natural gas is considered to be a greenhouse gas. In the end, it really comes down to your priorities: saving money now or in the long run, being green, convenience, etc. Carolina Fuels can help you decide. Call (336) 623-9741.
http://www.berico.com/wp-content/uploads/2016/05/icon2.png
0
0
Berico
http://www.berico.com/wp-content/uploads/2016/05/icon2.png
Berico
2016-12-09 19:43:45
2017-02-06 19:59:02
Oil vs. Gas Heating: Which is Right for You?