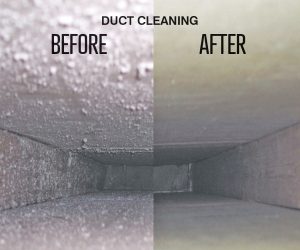 While it is easy to forget all about the air ducts in your home, these play a vital role in the operation of your HVAC system, but when the air ducts are dirty it can have a deleterious effect on the quality of air in your home and the operation of your HVAC system.  That's why a really thorough cleaning of the ducts can quite literally improve your life.
The air ducts enable the air from your HVAC system to circulate to all of the rooms in your home and provide air of the right temperature. And although your HVAC system has filters, it is easy for dust, debris, and pollutants to build up in the ducts particularly in the return ducts, which in many systems are carrying unfiltered air.  This build up can in turn be a catalyst to create more build-up.
If you can't remember the last time the air ducts were cleaned in your home, it is probably time to find an Eden HVAC company to help get the Air Ducts properly cleaned so that you can maintain the healthiest home environment possible.   Fortunately Berico offers duct cleaning and you won't have to search to find just the right Eden company to handle this for you, because Berico is it.
There are numerous reasons to get your air ducts cleaned.  Here are just a few:
Improves the air quality in your home: The air that circulates through your home will only be as clean as the air ducts through which it travels. If the ducts are dirty over time, your ducts will contain contaminants like dust and pet dander, all of which get pulled into your HVAC system. Cleaning out your ducts will remove these contaminants and keep them from being circulated throughout the home.
Improves the efficiency of your HVAC system: Once debris accumulates in your ducts, it is going to impede your airflow and fill up your filter faster. This can make your HVAC system work harder and will end up costing you more to heat and cool your home. When the particulate, dust and debris is cleared out of the air ducts, the system becomes more efficient.
Gets rid of the bad smells: All of the fumes in your home can get sucked into the air ducts and travel to other rooms. Stale odors, food, smoke, and cleaning agents can repeatedly be circulated throughout your home and even mold and bacteria can grow in the ducts lead to the creation of a bad smell. Often the occupants of a home will become desensitized to the smell that smacks a visitor in the face when they first enter the home. You definitely don't want to be that homeowner.  A thorough cleaning of the air ducts will help alleviate this.
Prolongs the life of your HVAC system: You will have less need for AC repair in Eden if you can keep your air ducts clean. You will have fewer strains on the system and less wear and tear, which helps the system keep going, without breaking down on you.
Having your air ducts cleaned can provide you with cleaner air and a more efficient HVAC system and one that will last longer.   Berico, known as one of the absolute best Eden HVAC companies is available to help you take care of the duct cleaning, inspecting and tuning up your AC or anything else you might need. When you trust the Berico team to clean out your ducts it is easier to feel comfortable and safe in your own home. Contact Berico today to set up your appointment.
https://www.berico.com/wp-content/uploads/2023/05/berico-logo-2023-2.png
0
0
Team Berico
https://www.berico.com/wp-content/uploads/2023/05/berico-logo-2023-2.png
Team Berico
2022-05-03 17:18:21
2023-01-24 05:47:09
How Duct Cleaning Can Improve Your Life